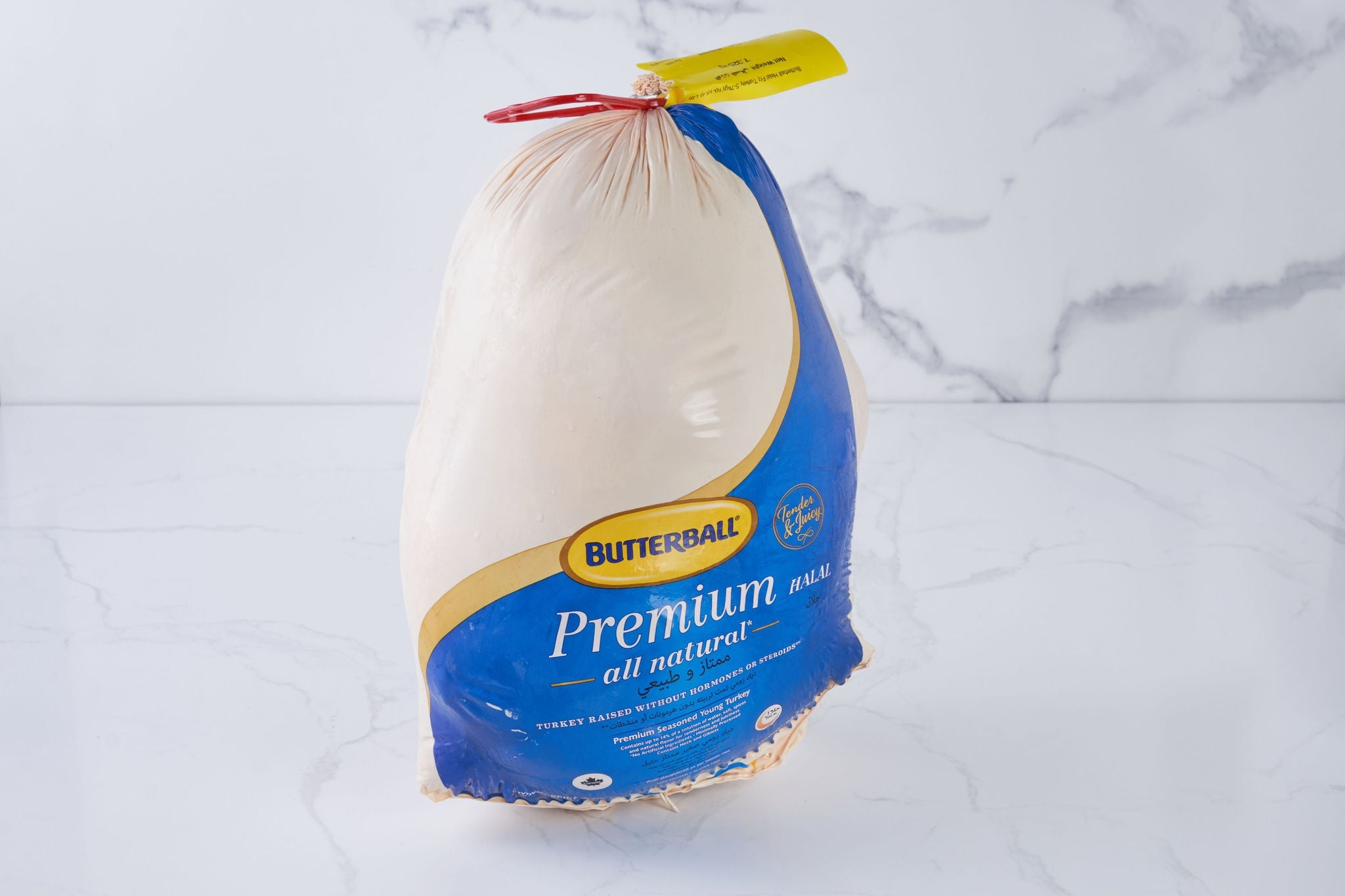 Whole Turkey, Canada. - Frozen (Approx 5.5kg)
Butterball turkeys are grown on family farms, in safe, climate-controlled barns where they have access to fresh, clean water 24 hours a day. They are raised on a healthy, balanced diet of grains, vitamins and minerals. Like all turkeys in Canada, they are never caged and are allowed to roam freely throughout the barn. Our Butterball turkeys are sold frozen and are free from growth hormones, GMOs and antibiotics. 
Contains: Turkey, water, salt, sugar, natural flavor, spice. 
We work with leading beef, lamb, poultry, and veal farmers to import restaurant-quality grass-fed and grain-fed meat products from the USA, Australia, South Africa, and Brazil. We create custom-made fresh burgers and sausages daily for our foodservice customers as well as portion control items. For those who love dry-aged meat, we have a state-of-the-art dry-aging facility.
Exclusive Brands to Aramtec