Our partners
We work with food service and protein partners from around the globe. They have been carefully selected by our team of experts with the aim to always deliver the very best quality and consistency to our customers. Our long-standing relationships have enabled us to offer certain brands exclusively.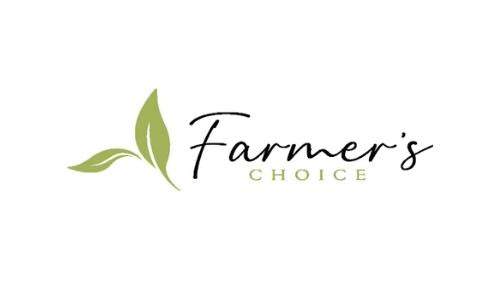 FARMER'S CHOICE
Farmer's Choice is our in-house brand that offers our foodservice customers over 60+ different products ranging from sauces to oils to dairy products and proteins.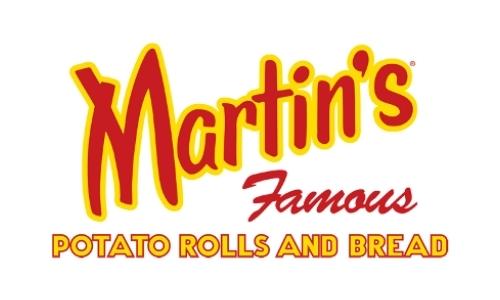 MARTIN'S
Martin's Famous Pastry Shoppe, Inc.® is a family-owned bread and roll manufacturer that is dedicated to the extraordinary taste of their famous sweet, buttery and soft Martin's Potato Roll. Take your burgers and hot dogs to the next level with their potato buns.
CRRROCK'N
As a Belgian company, CRRROCK'N by Agristo offers an extremely wide range of fries from potatoes grown in ideal soil and the appropriate climate for a rich diversity of potato varieties with the world's highest average yields.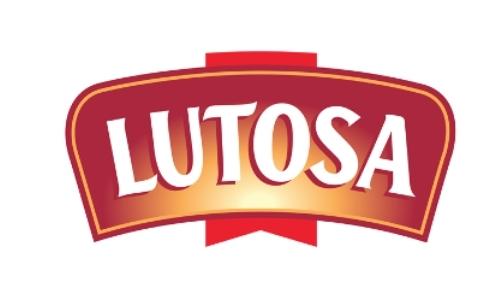 LUTOSA
Lutosa – In Lutosa's world, potatoes are a passion. The ideal terrain, outstanding expertise, and people of talent, all contribute to the production of the jewel of Belgian cuisine. It is no coincidence that in Belgium "having French fries" means being full of energy… Aramtec offers a wide variety of French fries , mashed potatoes, cut potatoes, specialty items such as croquettes and many more.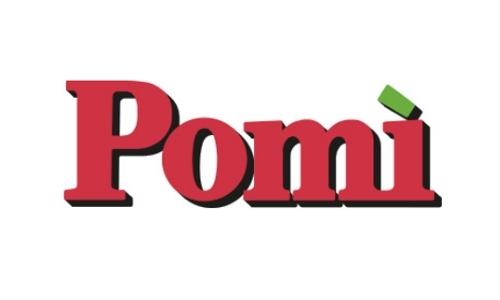 POMI
Natural Italian tomatoes, comes in puree and diced form. It is a an ideal choice to cook as a base for various dishes as sauces. Selected tomatoes are ripened and carefully cut and packaged within hours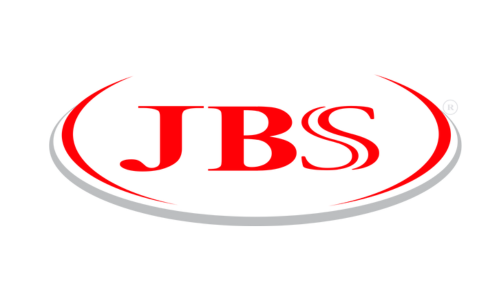 JBS
JBS Foods is a global, diversified protein company creating delicious beef, poultry, lamb and pork products for customers and consumers around the world. Aramtec distributes Brazilian beef brand Apeti exclusively and we import beef and lamb brands from Australia. JBS is driven by their mission to be the best and committed to responsibly producing products people trust and enjoy.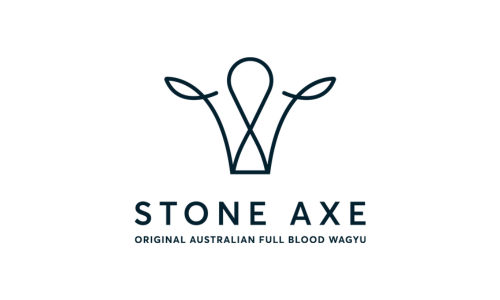 Stone Axe wagyu beef
Stone Axe Wagyu is of the highest possible quality, free from artificial growth hormones, and fed quality produce grown by Australian farmers. Their Full Blood Wagyu beef comes from breeding herds dispersed across several breeding farms in New South Wales and Victoria, all of which are managed by Stone Axe's own staff. Each property is situated over 1000m above sea level, resulting in a climate that enhances conditions for the breeding and raising of Full Blood Japanese Black Wagyu. This means Stone Axe cattle are able to grow and mature to their potential with access to natural shelter, clean fresh air, water and pasture, all in a low-stress environment.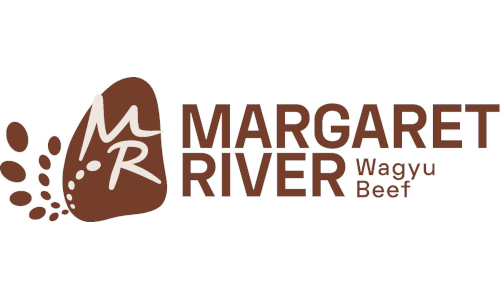 MARGARET RIVER WAGYU BEEF
Margaret River Wagyu Beef has an unmistakably rich and buttery flavour, a result of its highly marbled meat and stress-free lifestyle. A favourite among chefs and butchers alike, Margaret River Wagyu heralds from the idyllic Margaret River region. Our cattle are carefully raised by our expert teams to produce a high-quality, consistent product that melts in the mouth. It's easy to see why discerning diners around the world enjoy Margaret River Wagyu Beef as the well-balanced flavour, abundant marbling and fine texture combine for a distinctive Wagyu experience. Margaret River Wagyu Beef is as rich as the region itself.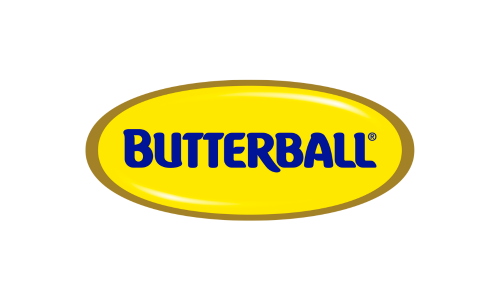 BUTTERBALL
Butterball turkeys are grown on family farms, in safe, climate-controlled barns where they have access to fresh, clean water 24 hours a day. They are raised on a healthy, balanced diet of grains, vitamins and minerals. Like all turkeys in Canada, they are never caged and are allowed to roam freely throughout the barn. Our Butterball turkeys are sold frozen and are free from growth hormones, GMOs and antibiotics.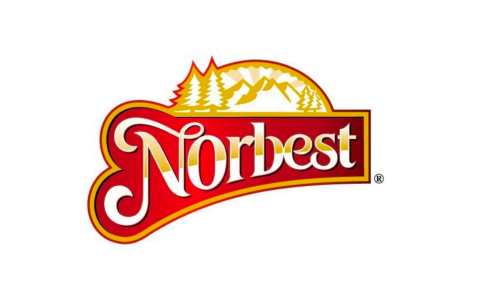 NORBEST
Norbest has a full line of turkey products from every day meals to holiday gatherings, including whole turkeys, ready to cook breasts and roasts, ground turkey products and deli turkey products. Our biggest seller, Norbest® Tender-Timed® Young Turkeys Our turkeys contain Norbest's exclusive turkey broth and seasonings through the entire bird. With no added no fats, oils, sugars.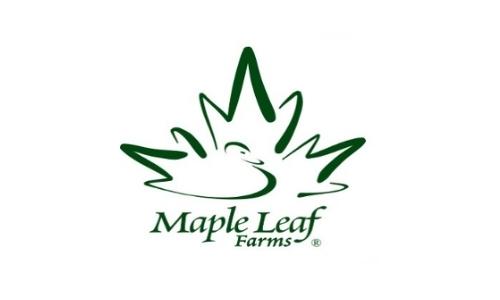 MAPLE LEAF FARMS
Premium quality Grade A Whole Ducks offer you a delicious, nutritious alternative to beef or chicken that stands up to any seasoning or flavor profile. White Pekin ducks are raised on family-owned farms where their diet consists of an all-natural blend of corn, soy and wheat that we produce in our own feed mills. No growth promotets, antibiotics or additives are used in the feed.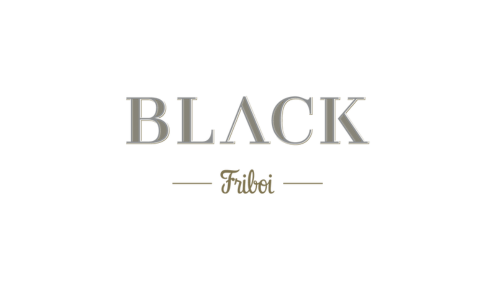 BLACK FRIBOI
Black by Friboi offers state-of-the-art grain-fed beef products with the finest Black Angus genetics from the USA. Select Sires Inc. is the only source of Angus genetics used in the JBS Premium brands product line. The cattle are raised without the use of hormones or additives at the exclusive Floresta Farm with full traceability from the origin and are raised by their strict animal welfare program with criteria by the Farm Animal Welfare Council (FAWC). The result is superior marbling that guarantees  the perfect delivery of flavor and tenderness.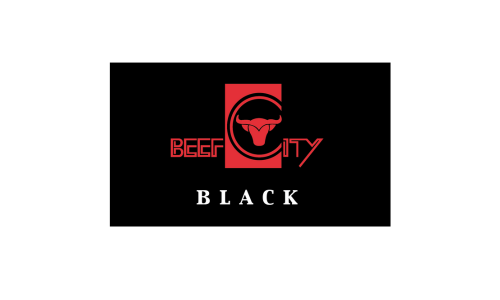 BEEF CITY BLACK
Beef City is one of Australia's leading grain fed beef names in the food service industry and has a reputation worldwide for producing consistent, high-quality beef year round. Beef City is one of only two integrated feedlot and processing facilities in Australia, ideally located in the prime grain and cattle producing region of the Darling Downs in south east Queensland. The cattle are walked from the feedlot to the plant, minimizing stress to achieve the highest eating qualities such as tenderness and juiciness.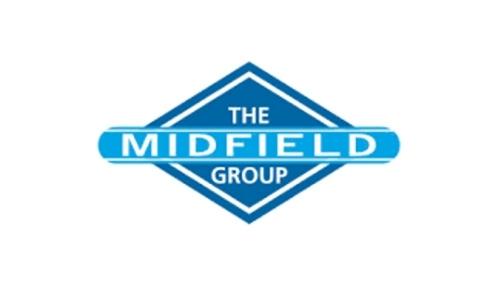 MIDFIELD
Meat is sourced from Midfield farms throughout Australia – then processed & packaged at its own plant before being shipped. Midfield's key involvement in all elements of the processing cycle means it is one of the world's few true paddock to plate providers. They farm all their beef and lamb in rural Australia – one of the world's greatest and greenest farming areas. Then they process and package this meat at its own plant with the most stringent controls possible and ship to you.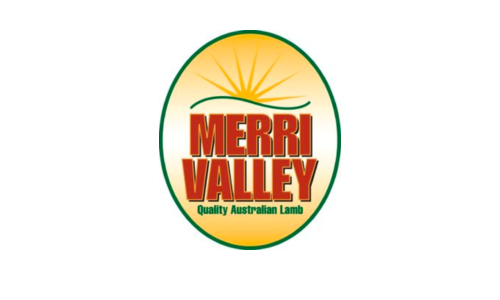 MERRI VALLEY
Merri Valley Lamb is the quintessential Australian lamb product. In the green valleys of Victoria's picturesque Great South Coast region, the Merri River meanders slowly through rolling hills, with paddocks that stretch as far as the eye can see. The lifestyle is calm in this idyllic part of Australia, the rainfall optimal and the environment green, healthy and flourishing, with large open spaces for relaxed grazing. Merri Valley lamb is hand selected directly from farms that enjoy the benefits of the productive pastures of this premier lamb growing region of Australia.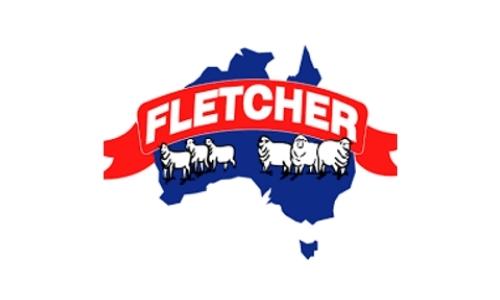 FLETCHER LAMB
Fletcher International Exports is one of Australia's most integrated processors and exporters of lamb and sheep meat products. A private, family-owned company, Fletcher International operates two highly efficient processing facilities: one located in Dubbo, New South Wales; and the other near Albany in Western Australia. These two plants have a combined processing capacity of more than 90,000 sheep and lambs per week, which equates to over 4.5 million head per year. The Fletcher meat processing philosophy has always been to utilise as much of each animal as possible. Consequently, in addition to lamb and sheep meat products, wool and sheep skins, the company markets a diverse range of high quality by-products.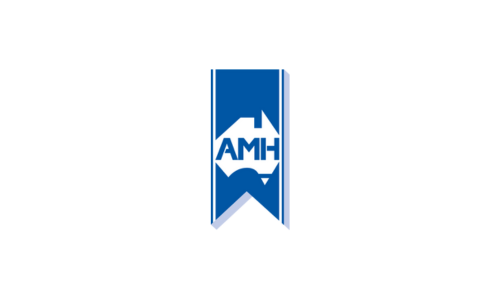 AMH
As one of Australia's oldest and most trusted beef brands, AMH has built a reputation for consistently delivering high volumes of product that our customers require to succeed. Predominantly grass fed, AMH beef is sourced from the largest cattle producing regions across eastern Australia. AMH beef is a staple product in some of the world's largest quick-service restaurant chains, supermarket chains and butchers. Processed across a number of JBS facilities, AMH is a reliable, stable beef product that promises consistent product specifications, high levels of food safety, and extended shelf life.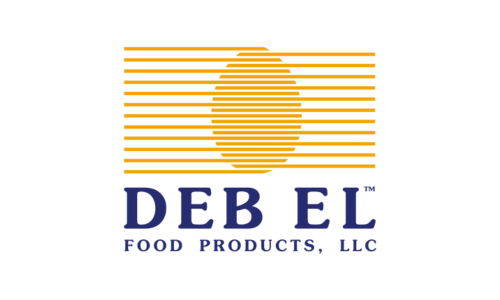 DEB EL
Deb El is a fourth generation family-owned company that manufactures a full line of Liquid and Frozen Egg Products suitable for commercial kitchens. Deb El's products are safe, convenient and wholesome due to their strict Quality Assurance guidelines. Their Quality Assurance team engages in continuous testing in their modern, state of the art USDA approved on-site lab, and monitors all aspects of the manufacturing, warehousing and transportation functions, ensuring the highest quality products.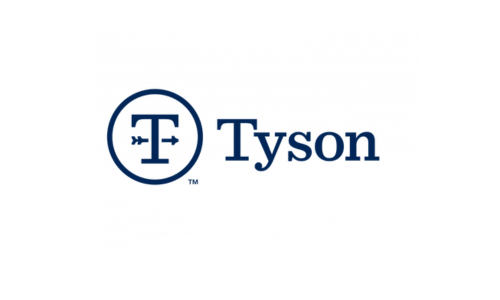 TYSON FOODS
Tyson Foods, Inc. is one of the world's largest food companies and a recognized leader in protein. Founded in 1935 by John W. Tyson and grown under four generations of family leadership, they've  built their name on providing generations of families with wholesome, great-tasting chicken. As values and behaviors around food have changed, Tyson Foods is continuously innovating to reshape what it means to feed our world. They're committed to delivering high-quality protein to billions of people around the world while working to reduce greenhouse gas (GHG) emissions in their supply chain and assess and manage forest degradation risks for select commodities they rely on.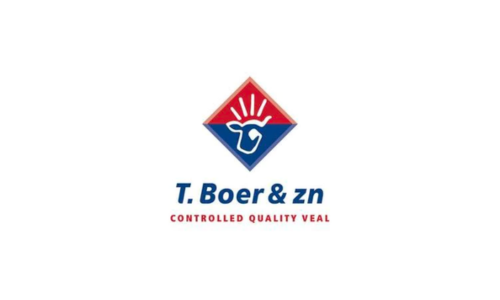 T.Boer & zn
T. Boer & zn has been in business since 1885. This family business produces veal from its own chain. It's mild in flavor, tender, easily digested, naturally high in protein and rich in vitamins and minerals. Every product that leaves their facilities is quality checked to meet their stringent standards. Food safety is at the forefront at every stage of production.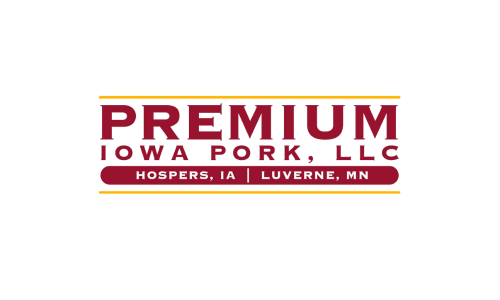 PREMIUM IOWA PORK
Premium Iowa Pork is a family-owned business. They raise their herds with pride and Duroc genetics. They're proof that you don't need antibiotics, added hormones, or growth promotants to create delicious pork. Because their herds do not receive antibiotics, they take great care in managing every aspect of the animal's health. Their facilities protect them from disease and the farmers strictly monitor their vegetarian diet to ensure it doesn't contain the animal byproducts found in conventional feed. They continue this adherence to quality throughout the lifespan of the hog and beyond, and they're certified in these rigorous standards from their farms to your tables.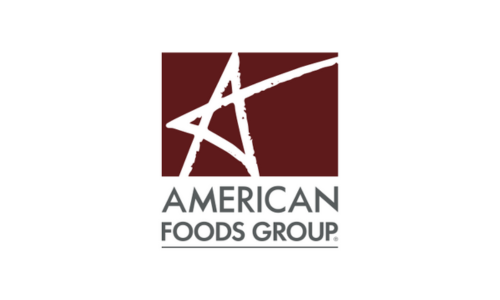 AMERICAN FOODS GROUP
American Foods Group (AFG) provides wholesome, fresh beef products from America's heartland. They're the 5th largest beef processing company in the country and ship over four million pounds of beef a day. They supply quality beef to the foodservice, retail and international markets. a leading provider of Kosher and Halal beef for the U.S. and export markets. ARAMTEC imports chilled, frozen & portion-controlled beef cuts in a wide breath of varieties such as Prime, Choice, Select & various in-house programs that are 100% Halal and inspected by the Islamic Society.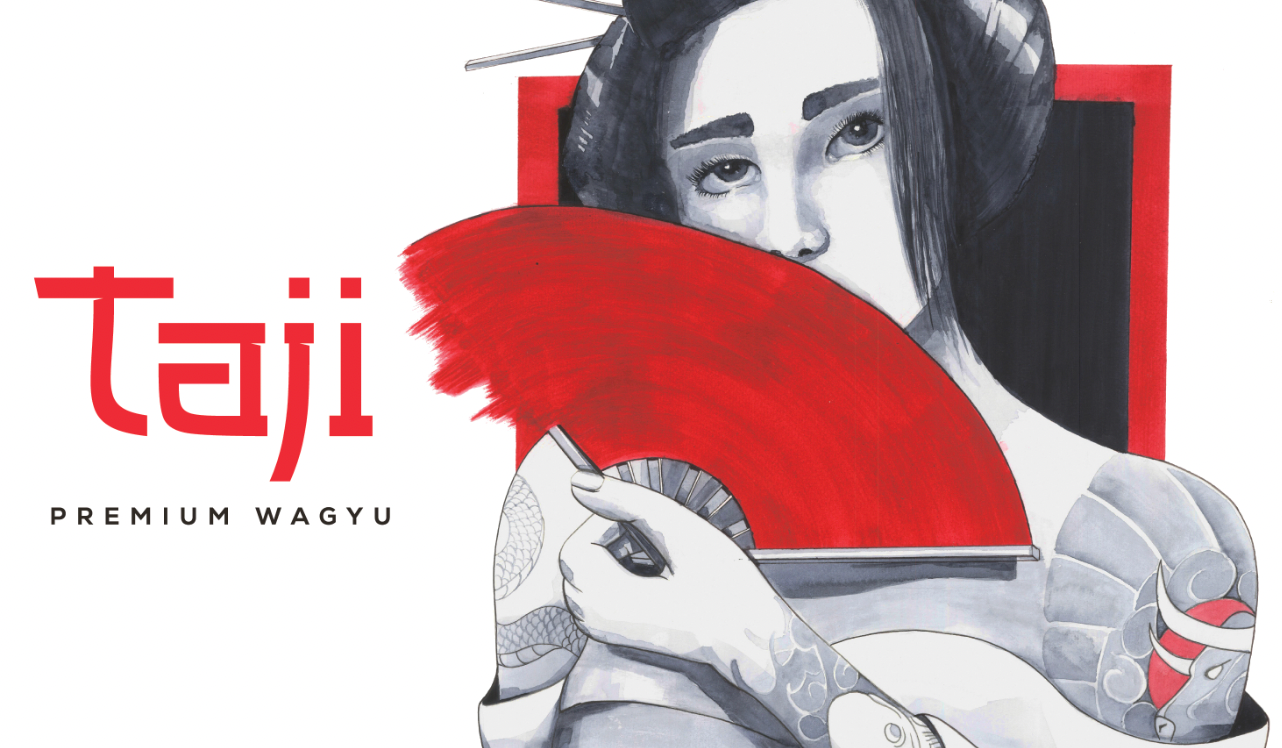 TAJI WAGYU
Taji Wagyu is an exclusive program developed for Aramtec. This 400 day grain-fed program based in NSW, Australia was created to offer our food service customers a premium 2-7 MB Wagyu - something that was missing from the market. What you can expect is a melt-in-your-mouth texture and tenderness.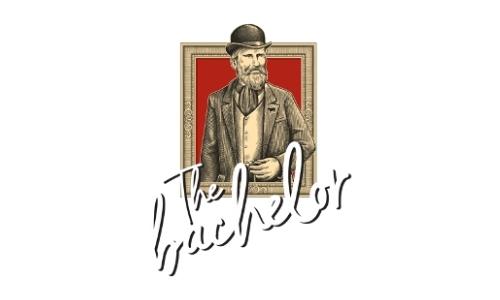 The Bachelor
The Bachelor is a premium Black Angus beef product that delivers a consistently tender, juicy and rich flavoured eating experience every time. Relying on our dedicated producer network, we source the best Black Angus cattle available and manage them within our integrated feedlot and processing facilities.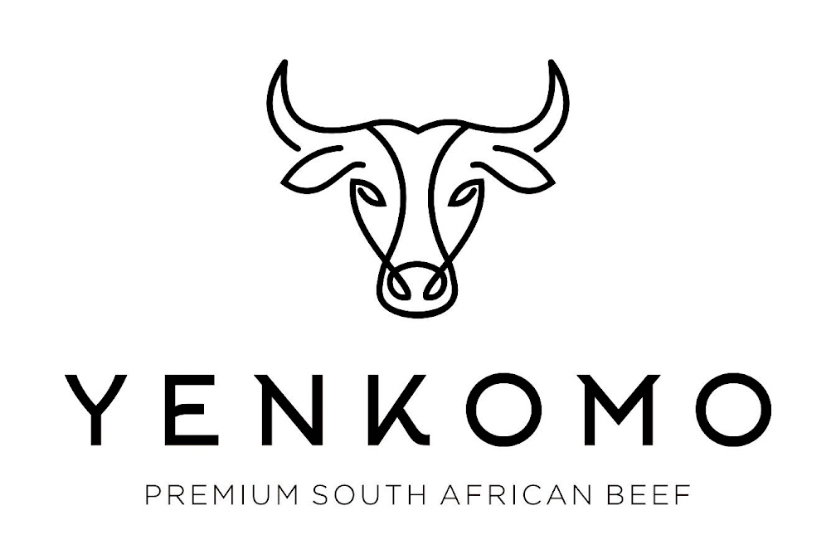 YENKOMO
Yenkomo, which means 'beef' in Zulu, is from South Africa. Their beef  is a breed that is genetically composed of 50% Brahman, 25% Hereford and 25% Shorthorn blood. Yenkomo beef has inherited the best characteristics of each individual breed. Each animal is the product of dedicated breeder's selection and performance testing. Yenkomo cattle are from one of South Africa's finest beef producers and Aramtec is delivering this outstanding beef to consumers across the Arab region.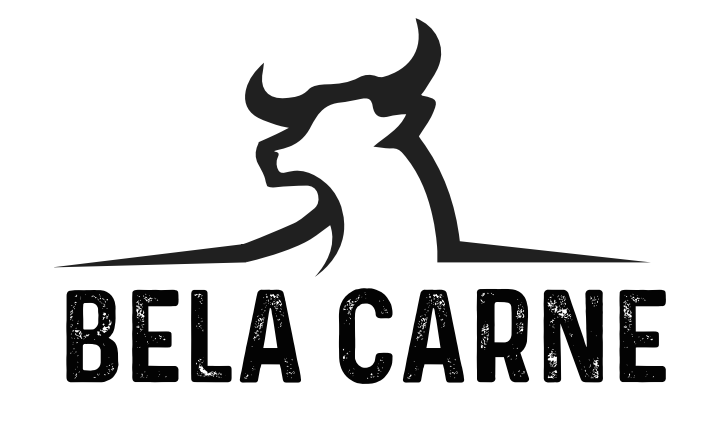 BELA CARNE
Bela Carne is an exclusive feeding program designed for Aramtec by our partners in Brazil. What makes Bella Carne stand out is their unique tried & tested feeding program. It's a fixed and studied program that's been designed to get the best result.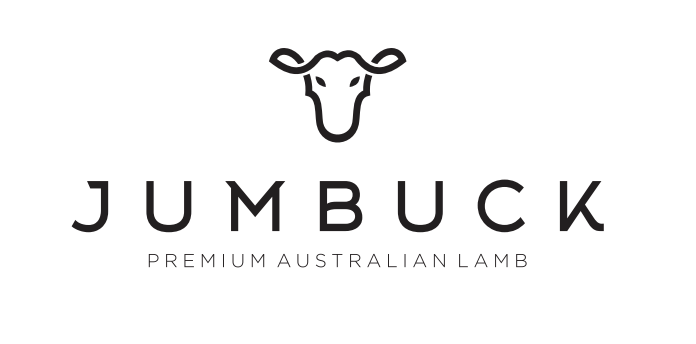 JUMBUCK
Jumbuck Lamb is an exclusive program developed for Aramtec by Thomas Foods International (TFI). Australian lamb is known around the world as flavorsome, versatile and natural. TFI has built an enviable reputation for delivering consistently premium quality lamb, sourced from some of Australia's most pristine pastureland. With an eye on consumer preference trends and their uncompromising commitment to quality, we trust TFI to deliver the best chilled or frozen lamb that can be enjoyed by your customers in the Middle East.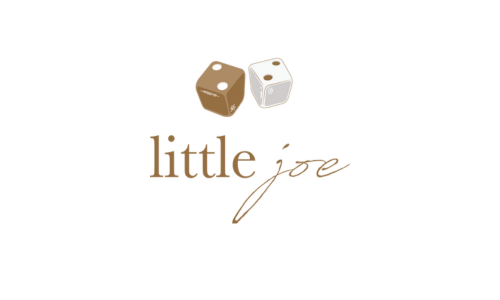 LITTLE JOE
Little Joe cattle have been crafted to appeal to chefs around the world who have been searching for a marble score of four from grass-fed beef. This marbling guarantees a tender juicy steak with a rich and sumptuous flavor. Naturally raised by accredited farmers in Southern Australia, Little Joe beef is independently audited to ensure our livestock are never exposed to any antibiotics, added hormones, GMOs or grain feeding. Their livestock are also raised in a free-range environment and fed only a pure grass diet.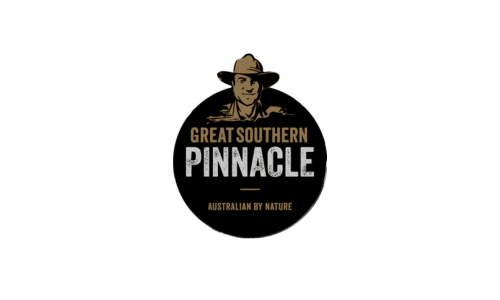 PINNACLE
Great Southern™ Pinnacle beef is renowned for its consistently rich flavor and superb marbling. The name was inspired by the lofty heights of the Great Dividing Range and fittingly represents this top brand. Cattle are carefully selected so they meet the high MSA grading scores, and with a minimum marble score of 2+, every cut sits at the pinnacle of Australian grass fed beef. Raised on a pure grass fed diet and free from added hormones and antibiotics, this beef is perfectly suited to consumers who want the confidence that their beef has been raised 100% naturally.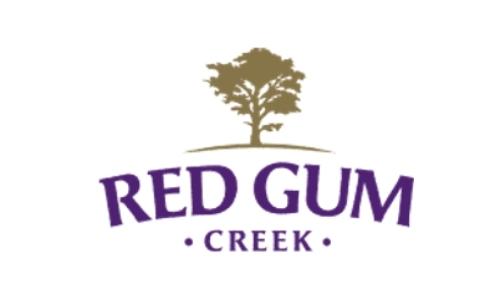 Red Gum Creek
Taste. It is truly what sets Red Gum Creek beef apart from the competition, but what makes our premium beef unique is our commitment to sourcing only free range and European breed cattle such as Angus and Hereford that are free of added hormones and antibiotics for our brand.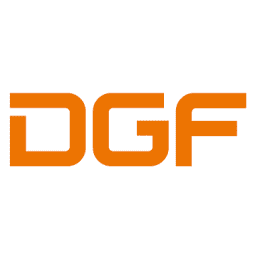 DGF
DGF is the primary source in France for high-quality ingredients and convenience products for culinary professionals in the pastry and confectionery industries. Located just outside of Paris, DGF is known for the expertise provided by its in-house team of professional pastry chefs, who have blended innovation with a dedication to preserving the quality and tradition of French Patisserie. Their products include macarons, nut and praline pastes, chocolate products, specialty sugars, pastry cream, fruits in syrup, and glazes.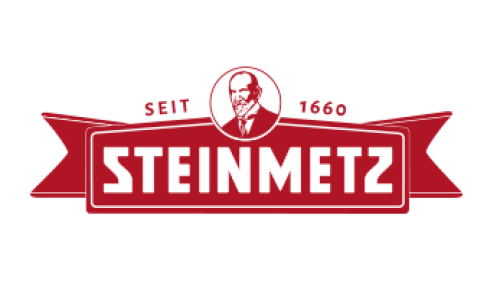 STEINMETZ
Steinmetz is a German family business for over 350 years. Germany has the perfect conditions for the highest-quality grain:
fertile, rich soil and an ideal climate. That's why the best, highest quality grain grows here. At Steinmetz mills, they take great care in washing their grains. As grain grows outside the nature and is inevitably exposed to environmental pollution, they wash their grain the same way you wash your rice. The result: pure, healthier, premium flour.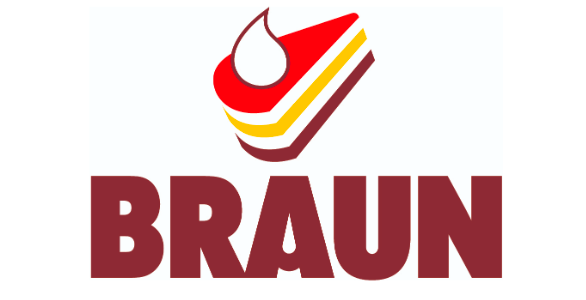 MARTIN BRAUN
A leading company in the baking agents and aroma sector from Germany. Offers desserts and toppings, fruit purees, baking ingredients, fillings, coatings, jelling and binding agents, fresh cream stabilizers, flavoring compounds and decorations.
CRESCO
A true Italian Gelato Company which was the first to produce the fat cream and the powder mix in the region. Aramtec offers a wide range of selection of the basis and the cream pastes. An ideal choice if you want to create your own choice Gelato Ice Cream.

BAKELS
Bakels companies manufacture and distribute a wide range of the quality ingredients tailor made for the bread, pastry, cake and confectionery sectors. Bakels economies of scale is the largest in the world, which allows itself to produce in the mass quantities a variety of products not limited to; Premixes and concentrates for bread and pastry, cake and bread emulsifiers, bread improvers, fruit and savory glazes and fruit fillings, etc.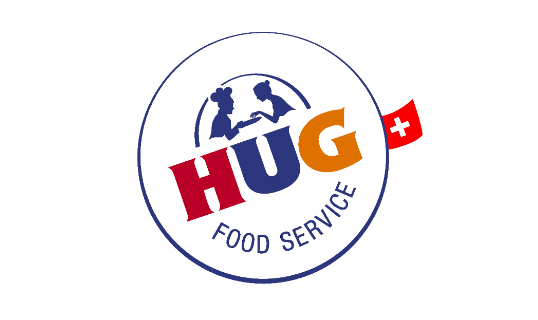 HUG
Established over 130 years ago in Lucerne, Switzerland, this family run company creates the freshest and crispiest tartelettes in the world. The crusts made of tender short dough are the basis for a delicate and easy-made dessert. Either for savory or sweet tooth, HUG has a wide range of tartelettes which Aramtec offers.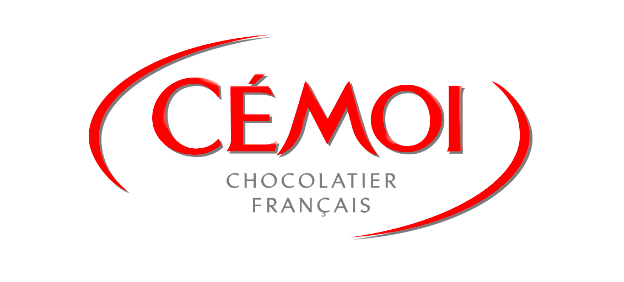 CÉMOI FRANCE
Heir to 200 years of French Chocolate making rooted in the purest of French chocolate making traditional CEMOI continues to hand down its family's know-how. From generation to generation we have used our family secret expertise while preparing our chocolate and readying them for our long-duration conching process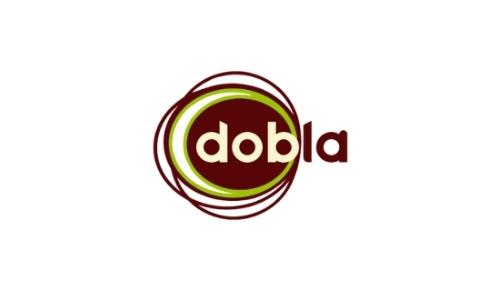 DOBLA
Dobla is one of the largest pastry decoration producers in the world. Chocolates, marzipan, sugar and plastic decorations for cakes and desserts. Dobla only uses the finest Belgium couverture for its chocolate production. Dobla products are of superior quality and are innovative and creative.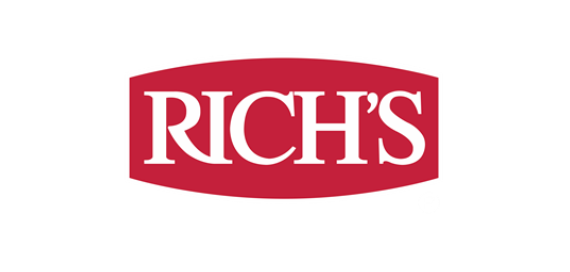 RICHS
Rich's products deliver the same quality, performance and satisfaction you've come to expect from the Rich's family name. Their ready-to-bake range includes cookies and brownies that will boost your back-of-house production.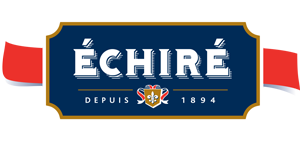 ÉCHIRÉ
The Échiré is one of the most respected butter brands in the world. Their dairy was founded in 1891 and since its beginnings, their butter has always been made in teak barrel churns, giving it a special texture. Twenty-two liters of milk are needed to make one kilogram of butter. It has a subtle and exquisite taste, quite unlike anything else and it carries the prestigious label AOP Charentes Poitou.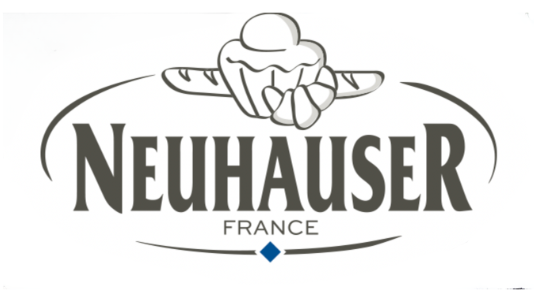 NEUHAUSER
Neuhauser is a french brand who's a major player in the Baked Goods sector in France. They develop, manufacture and distribute a wide range of products, including bakery, viennoiserie and pastry items.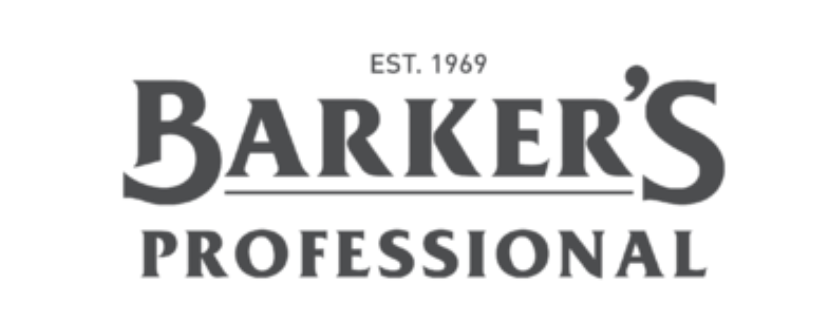 BARKER'S
A New Zealand company providing convenient, efficient and high quality fruit fillings for a wide range of uses. Constantly seeking new ways of increasing the functionality and consumer value of ingredients. You may be considering popular fruits, indulgent concepts, ethnic flavors, sweet or savory, old fashioned flavors, low GI, all natural or economy, fortified, functional or organic.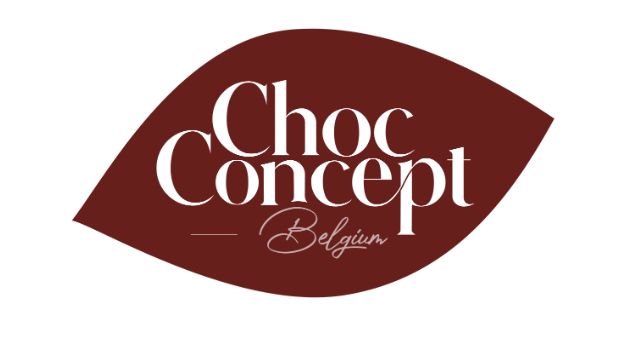 CHOC CONCEPT
Choc Concept provides high-quality chocolate decorations, inclusions, toppings and every chocolate-related product from semi-industrial to purely decorative. With over 100 years of experience in the chocolate industry, they're a brand we trust.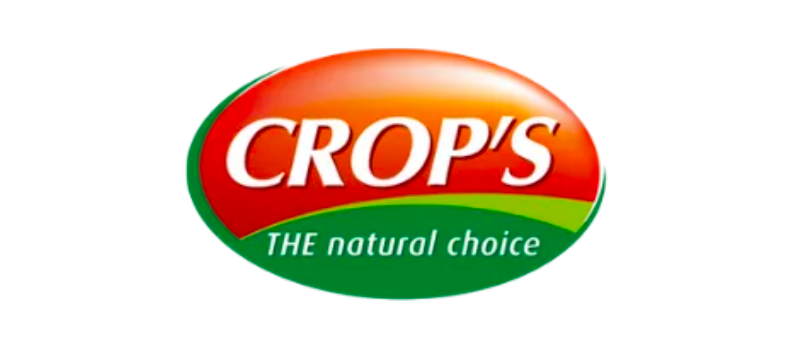 CROP'S FRUIT
Crop's Fruit uses all their experience to grow the finest fruit in their own fields, with respect for nature and people.When the fruit reaches its full ripeness, they harvest it with care and freeze it instantly, to bring it to you in its tastiest and healthiest form.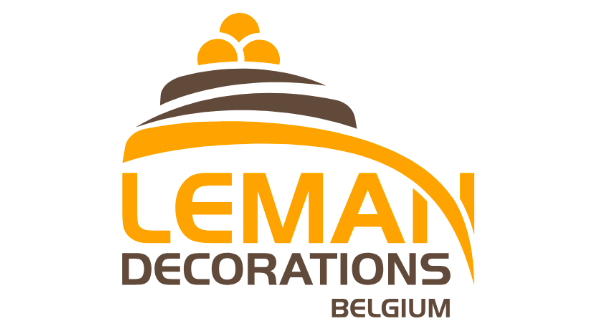 LEMAN
Leman decorations offers a wide and creative range of cake decorations in chocolate, almond paste, sugar, wafer and plastic suitable for every pastry professional. With their decorations, you can create a beautiful cake for any occasion.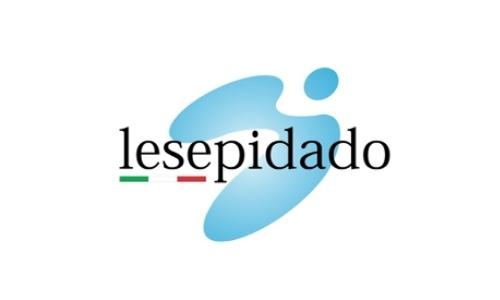 LESEPIDADO
Lesepidado is specialized in the development of printing and decorating systems for food products. Lesepidado creates the most suitable printing or decorating system for the application requested by any kind of customers, from small laboratories to large industries. The internal formulation of inks and media makes the developed systems complete and versatile. The wide range and high quality of products, the versatility of the applications and the qualified customer service make Lesepidado a synonym of food decoration all over the world.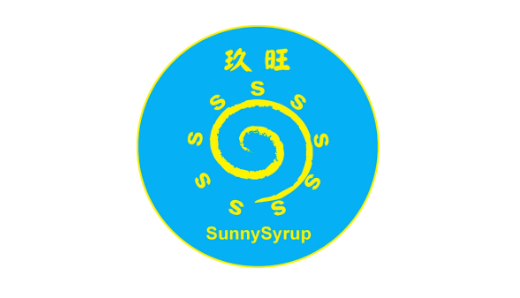 SUNNY SYRUP
Popping boba, or the juiced ball, is a kind of topping that we manufacture to be used in many fruit juices, ice cream, and frozen yogurt stores, some even have been applied to the making of molecular cuisine, the juice is contained in a seaweed coating, and the soft skin would break once chew on, the bursting power is strong and fun to feel. Popping bobas go well with cold drinks, ice cream, frozen yogurt or shaved ice. You can even use these popping bobas in your pudding, jelly, or cake for a brand new type of "Top Chef" style of presentation.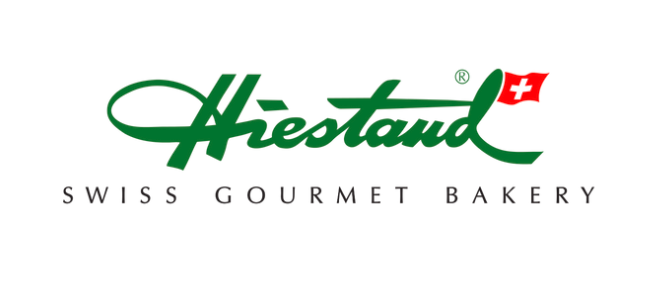 HIESTAND
With a passion for artisan baking and an innovative spirit, Hiestand was founded in 1967 with the dedication to deliver oven fresh flavours every day. Today, Hiestand is a specialist B2B bakery for the discerning food professional and can be seen across many food service and retail channels.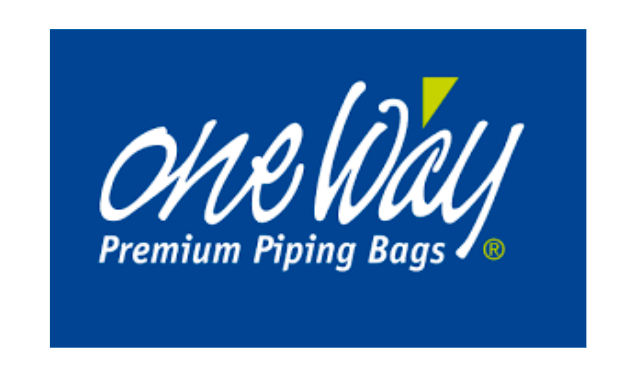 ONE WAY
Preparing culinary top creations in the kitchen and bakery is work for professionals. They also know that the careful processing of liquid ingredients revolves around two things: refined craftsmanship combined with use of the best tools: One Way premium piping bags – Specialist in Disposable Piping Bags.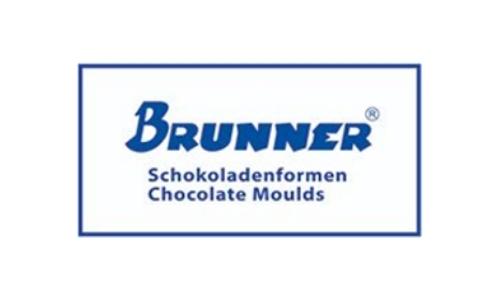 Brunner
Renowned company, Hans Brunner outlines the extensive and profound developments the company has uncovered in making sustainable chocolate moulds. As a long-established company founded in 1935, Hans Brunner is proud a manufacturer of moulds for individual chocolates, chocolate bars, lollies, and hollow figures, which they then distribute with excellent attention to detail.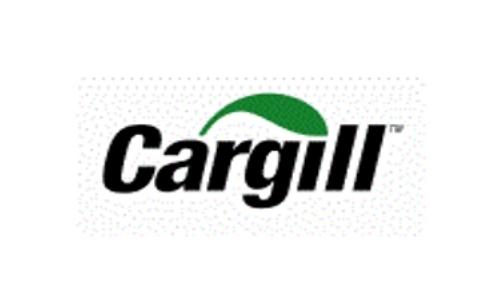 Cargill
Minneapolis-based Cargill is one of the world's top producers and distributors of agricultural products such as sugar, refined oil, cotton, chocolate, and salt. Founded in 1865 by William Cargill, it has remained in the family ever since. The company's descendants own more than 90% of the company today.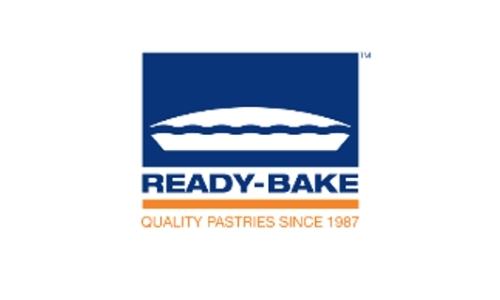 Ready Bake
Ready Bake is a 100% Australian owned and operated manufacturer of premium frozen pastry products. We are celebrating 34 years in operation this year. Ready Bake has continued to develop and extend its product range and is now recognised throughout Australia as a leader in premium quality pastry products.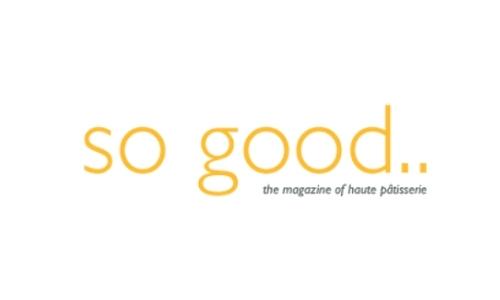 so good...
The Magazine of Haute Pâtissere is a biannual magazine, published by Grupo Vilbo, aimed at the professionals of the world of dessert, sweet and savory pastry.