Our bakery division supplies pasty chefs with the ingredients they need to create their masterpieces. From raw ingredients to frozen fruit, cakes, sauces and mixes, we have you covered.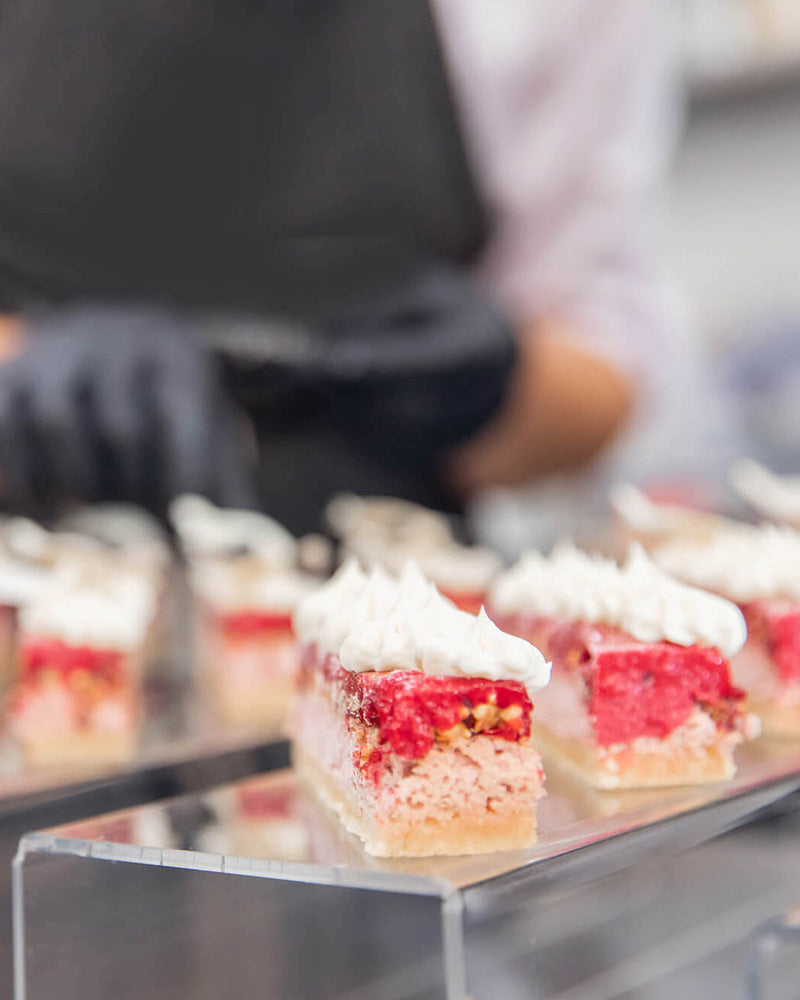 Aramtec's
Pastry & bakery division
Our well-established pastry & bakery division offers over 20 brands across chocolate, ready to fill tart shells and petite fours, premixes, decorations, fillings, food colors, piping bags, donuts and bakery items.
Our facilities in Al Quoz offer a pastry demonstration kitchen where we welcome pastry chefs to attend new product demos by our chefs and brands.
Our Pastry & Bakery Partners