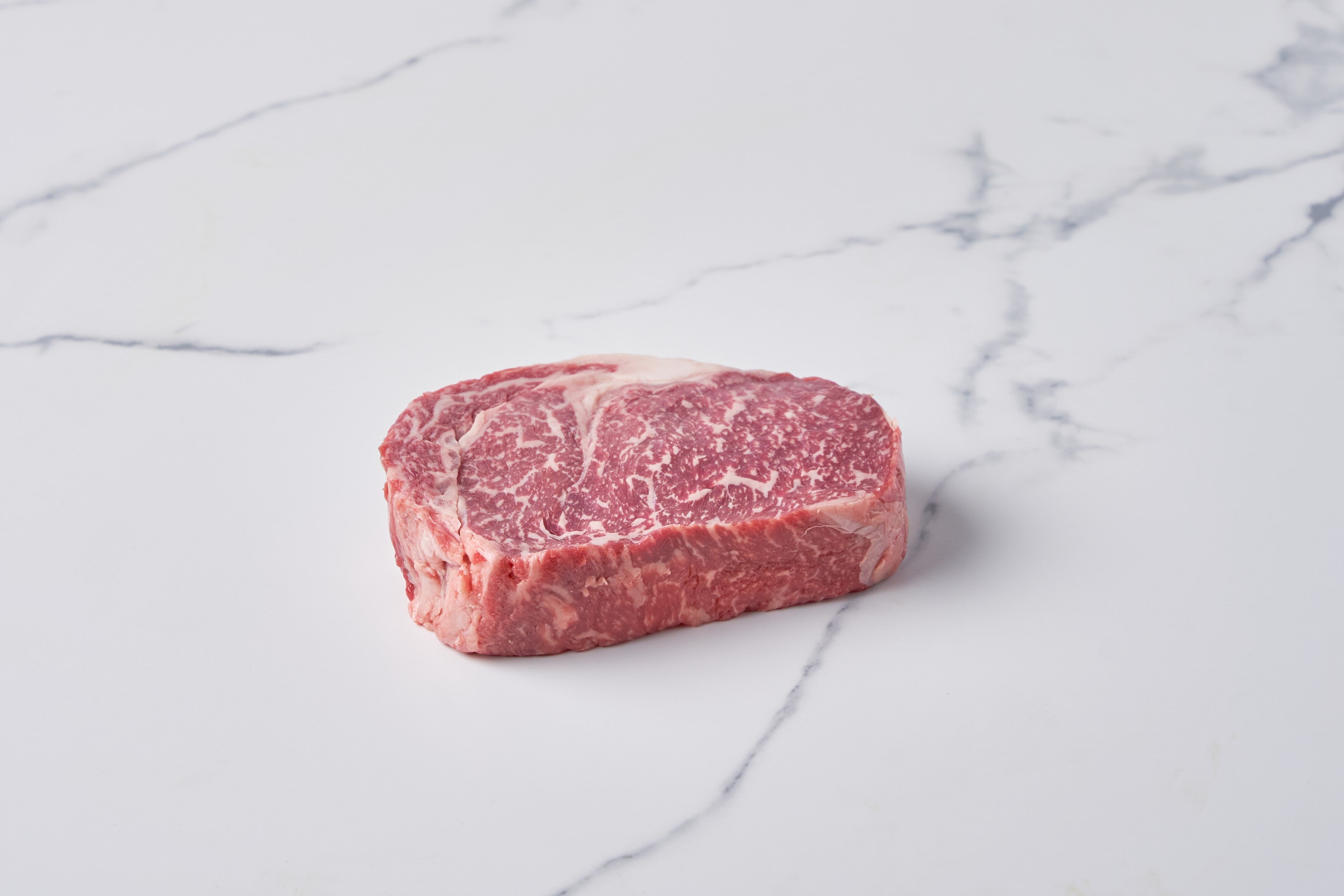 Wagyu Ribeye Steak, 8-9 Score, Australia - Chilled (Approx 340g)
This Wagyu Ribeye his graded 8-9 which means it's highly marbled. With an 8-9 marbling score, you can expect a lot of flavor from this steak. Salt & pepper is really all you need as a seasoning. We recommend grilling as the best method for cooking Wagyu, however, if you don't have an outdoor grill, pan frying also works well. Use a cast iron skillet if you can and sear for 3-4 minutes per side based on desired doneness. Just remember to keep an eye on the steak and check the temperature regularly, you'll have a tender, and delicious steak. 
We work with leading beef, lamb, poultry, and veal farmers to import restaurant-quality grass-fed and grain-fed meat products from the USA, Australia, South Africa, and Brazil. We create custom-made fresh burgers and sausages daily for our foodservice customers as well as portion control items. For those who love dry-aged meat, we have a state-of-the-art dry-aging facility.
Exclusive Brands to Aramtec