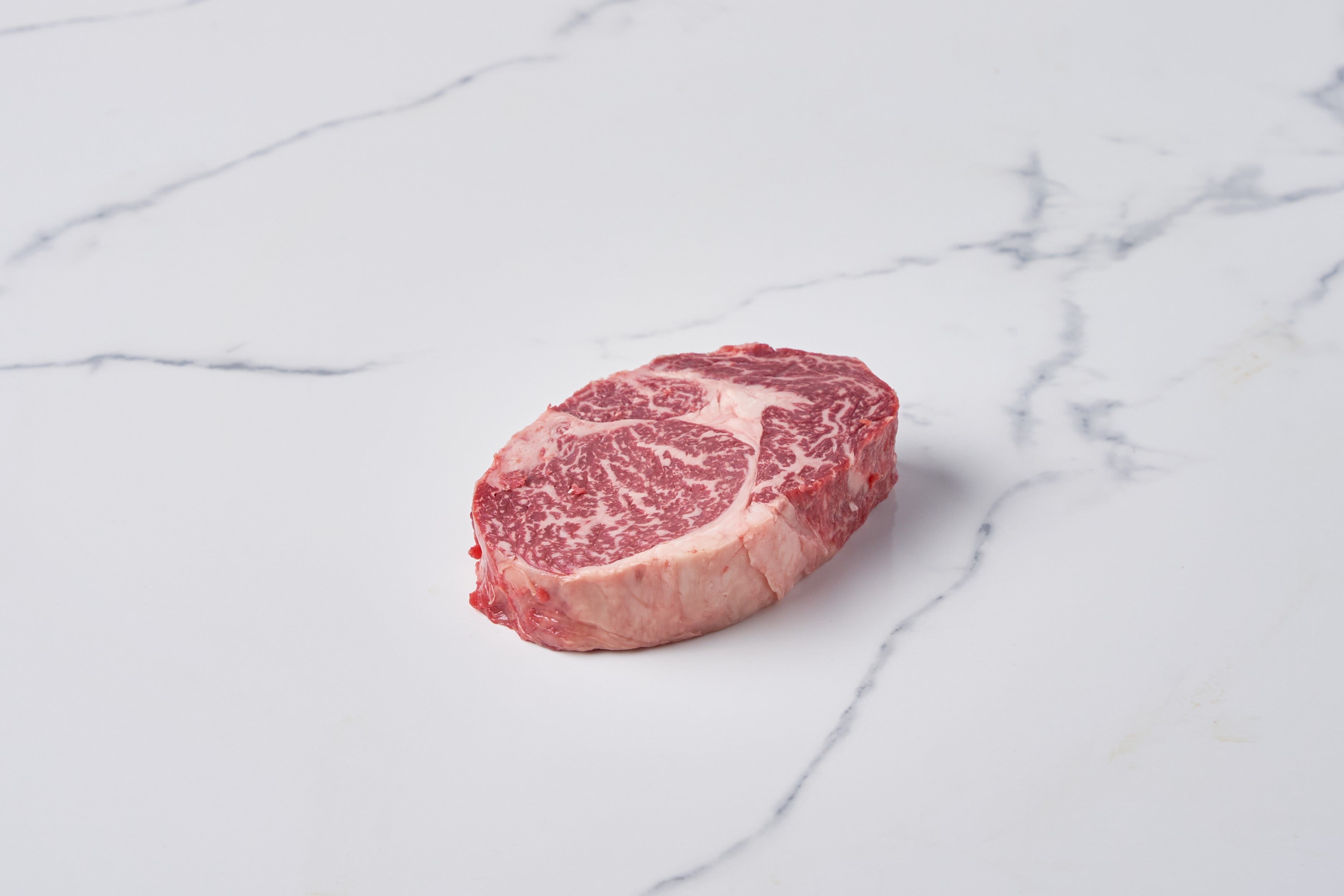 Wagyu Ribeye Steak, 6-7 Score, Australia - Chilled (Approx 340g)
Wagyu beef is popular around the world because of its superior eating quality compared with other breeds of cattle. Not only does Wagyu beef have higher levels of marbling, but the meat texture is finer, resulting in more flavor. We recommend grilling as the best method for cooking Wagyu. If you don't have an outdoor grill, pan frying also works well. Use a cast iron skillet if you can and sear for 3-4 minutes per side based on desired doneness. Just remember to keep an eye on the steak and check the temperature regularly, you're likely to get a tender, evenly cooked cut of meat.
We work with leading beef, lamb, poultry, and veal farmers to import restaurant-quality grass-fed and grain-fed meat products from the USA, Australia, South Africa, and Brazil. We create custom-made fresh burgers and sausages daily for our foodservice customers as well as portion control items. For those who love dry-aged meat, we have a state-of-the-art dry-aging facility.
Exclusive Brands to Aramtec