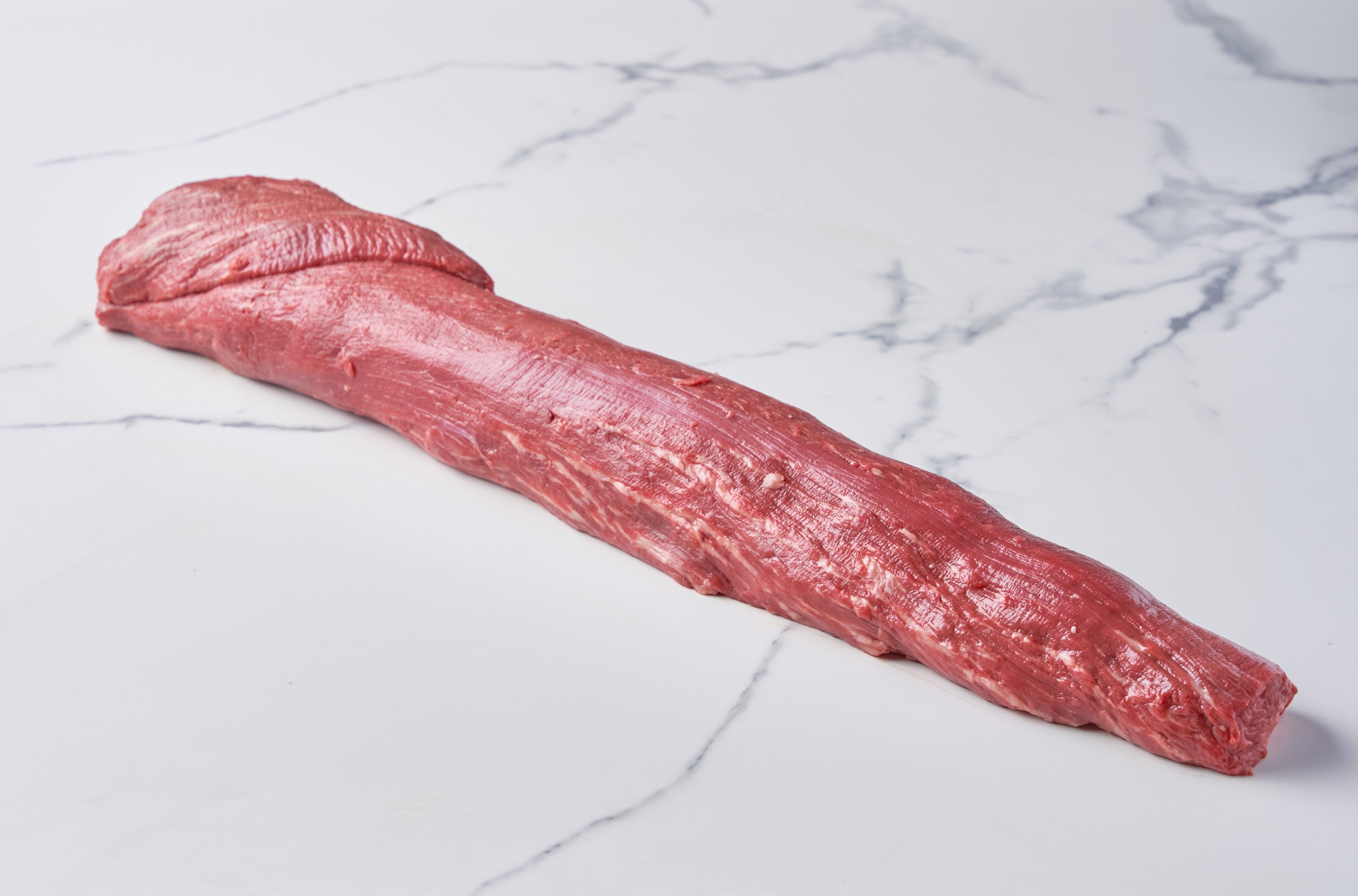 Tenderloin, USDA PRIME, U.S.A. - Chilled (Dhs 246.00/kg)
Beef Tenderloin is a versatile cut of meat that can be roasted whole or broken into smaller cuts of steak such as medallions, tournedos, filet mignon, and tenderloin. One of the easiest cooking methods for a whole beef tenderloin is to give it a quick sear on the stovetop and roast it in the oven. Since it's so lean, it isn't as flavorful as other cuts, but it's the most tender. USDA Prime is the highest grade in U.S. beef grading making this a premium cut.
We work with leading beef, lamb, poultry, and veal farmers to import restaurant-quality grass-fed and grain-fed meat products from the USA, Australia, South Africa, and Brazil. We create custom-made fresh burgers and sausages daily for our foodservice customers as well as portion control items. For those who love dry-aged meat, we have a state-of-the-art dry-aging facility.
Exclusive Brands to Aramtec