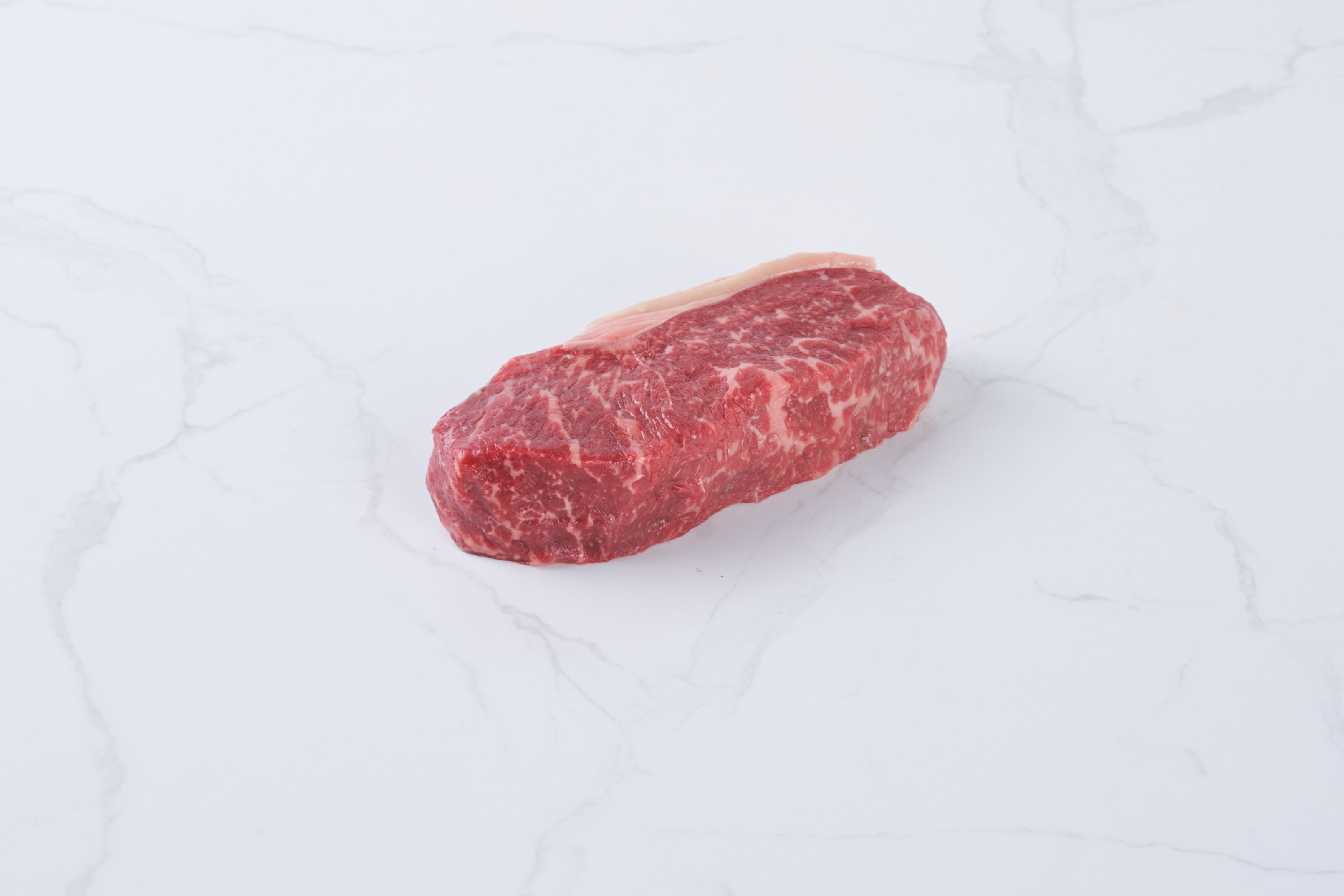 Striploin Steak, USDA PRIME, U.S. - Chilled (340g)
Striploin steak is the perfect middle ground between the tenderloin and ribeye steak. It boasts a melt-in-your-mouth texture experience but is still juicy and has a potently 'beefy' flavor. USDA is the highest grade of U.S. beef. Only 5% of U.S. beef receives this grade which is predominantly based on the marbling - the amount of fat interspersed with lean meat. USDA Prime steaks are excellent for dry-heat cooking such as broiling, roasting, or grilling.

We work with leading beef, lamb, poultry, and veal farmers to import restaurant-quality grass-fed and grain-fed meat products from the USA, Australia, South Africa, and Brazil. We create custom-made fresh burgers and sausages daily for our foodservice customers as well as portion control items. For those who love dry-aged meat, we have a state-of-the-art dry-aging facility.
Exclusive Brands to Aramtec