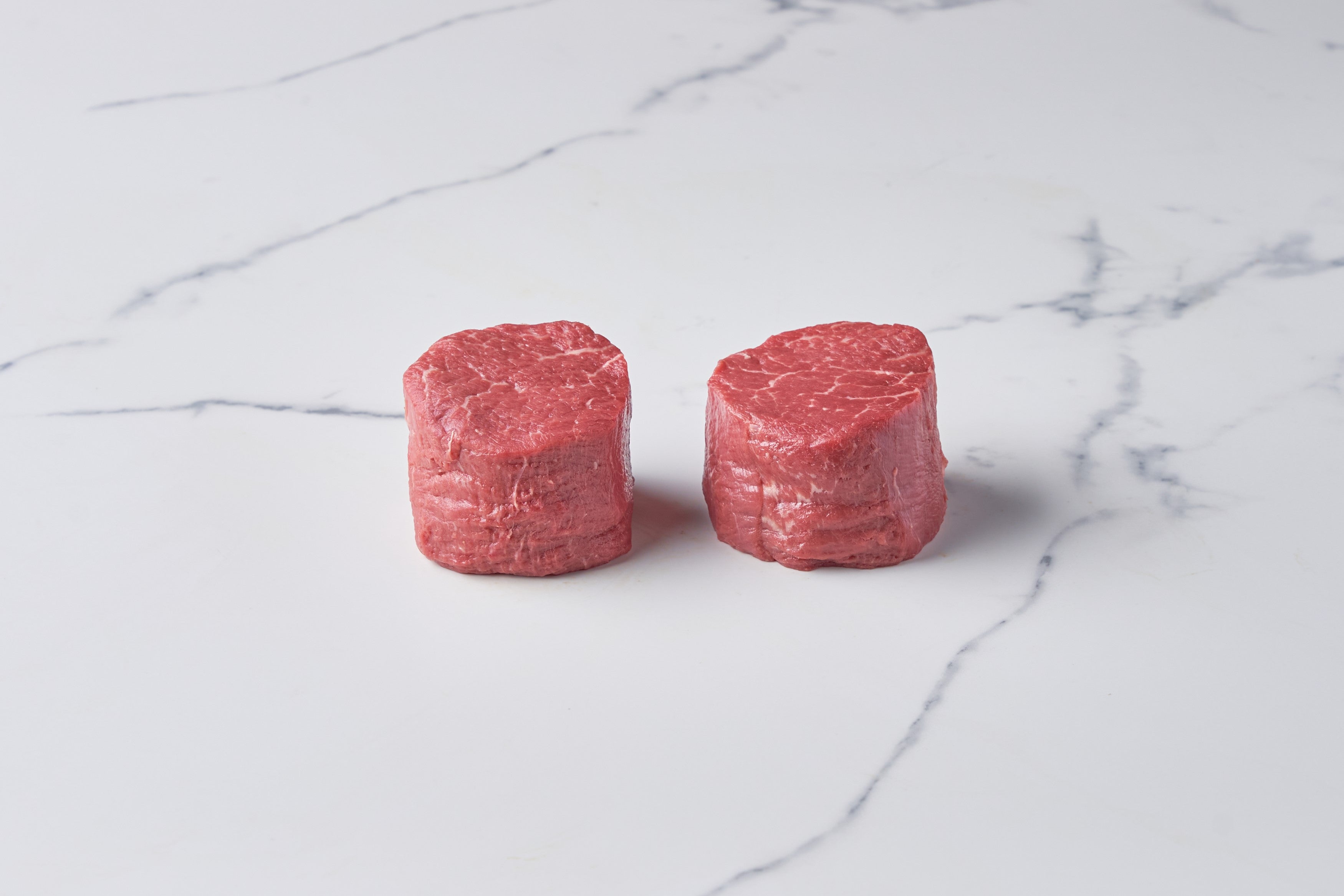 Filet Mignon, USDA PRIME, U.S. - Chilled (200g)
The Filet Mignon is considered the king of steaks because of its melt-in-your-mouth texture. A high-grade filet mignon can literally be cut with a fork. This prized cut comes from the middle of the tenderloin which is found inside the rib cage of the cow. Because this muscle is not weight-bearing, the connective tissue is not toughened by exercise, resulting in extremely tender meat. Although this steak can be quite costly when dining out, it's much less expensive to make at home, especially if you purchase a whole tenderloin.
We work with leading beef, lamb, poultry, and veal farmers to import restaurant-quality grass-fed and grain-fed meat products from the USA, Australia, South Africa, and Brazil. We create custom-made fresh burgers and sausages daily for our foodservice customers as well as portion control items. For those who love dry-aged meat, we have a state-of-the-art dry-aging facility.
Exclusive Brands to Aramtec