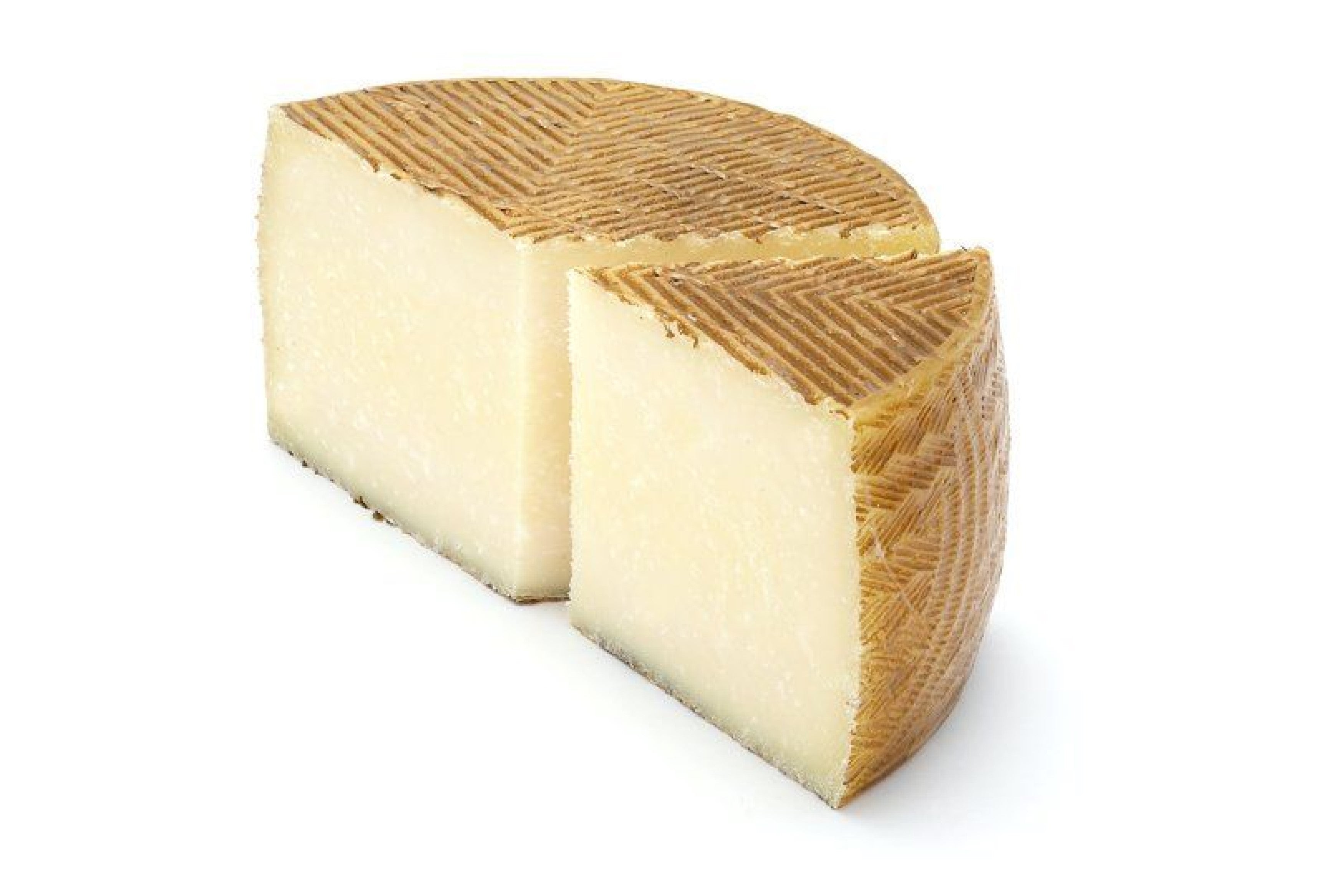 Manchego Cheese DOP 12 months
The Manchego cheese is produced in the La Mancha region of Spain, which is also home to Don Quixote. It is made from raw Menchega sheep's milk. It is one of the popular cheeses from Spain. In Spain, Manchego usually appears as tapas by itself, or with a few crackers or split green Andalusian olives, cured in olive oil with garlic and lemon.
La petite histoire: The traditional use of grass moulds leaves a distinctive, characteristic zigzag pattern on the Manchego cheese. The rind is inedible with a distinctive, traditional herringbone basket weave pattern, pressed on it. A typical ear wheat pattern is pressed onto the top and bottom wheels of the cheese. 
Our Manchego is awarded DOP ("Denominación de Origen Protegida", which means Protected Designation of Origin). The DOP mark is the highest distinction awarded by the European Union and confirms the excellence of a product and its artisanship.
Milk Type: Sheep
Milk Treatment: Raw
Coagulant: Animal Rennet
Location : Spain
Aramtec is one of the UAE's longest established foodservice companies. We import premium food brands and products from around the globe, supplying hotels, restaurants, airlines and other commercial F&B outlets.
Our Bakery & Pastry Partners