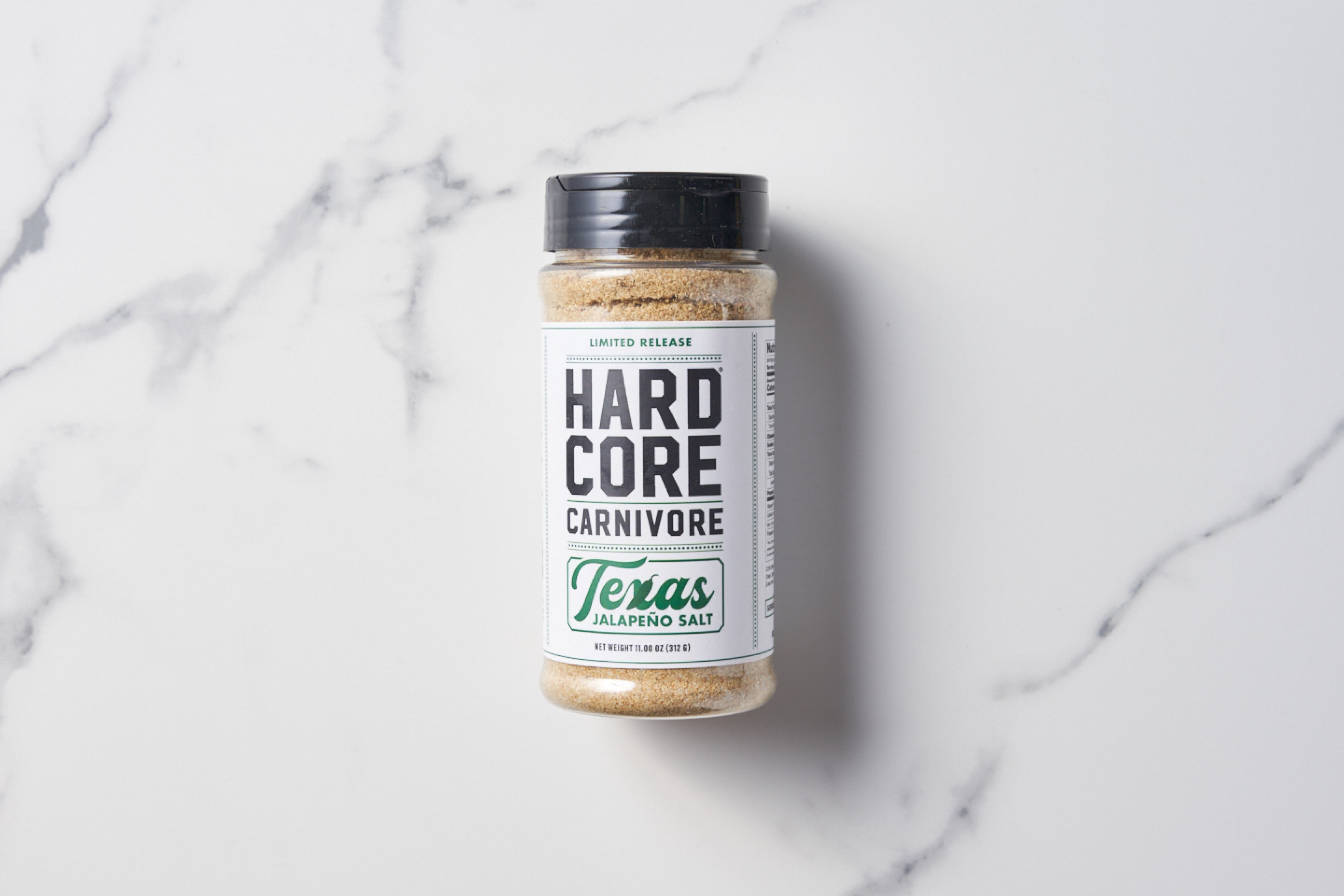 Hardcore Carnivore - Texas Jalapeño Salt (312g)
As Texan as cowboy boots and smoked brisket, jalapeno salt is the unofficial seasoning of the Lone Star state. We Texans like our flavors big and bold, and this shaker is packed with the good stuff. Think of it as salt, with extra attitude. Hardcore Carnivore Texas Jalapeno Salt is limited release, only available here at our website, or at Buc-ee's travel stores and select independent retailers. 
Hardcore Carnivore Jalapeño Salt is: Gluten Free, No MSG. No artificial colors, Keto friendly. This product contains REL jalapeño powder, so when you open your container. don't lean in for a deep sniff unless you wanna have a coughing session!
Net weight : 312g

Good for: meats and veggies or any recipe that needs a little kick of seasoned heat.
Ingredients:
 Sea Salt, Spices, Dehydrated Garlic and Onion, Jalapeño Powder.
Aramtec is one of the UAE's longest established foodservice companies. We import premium food brands and products from around the globe, supplying hotels, restaurants, airlines and other commercial F&B outlets.
Exclusive Brands to Aramtec