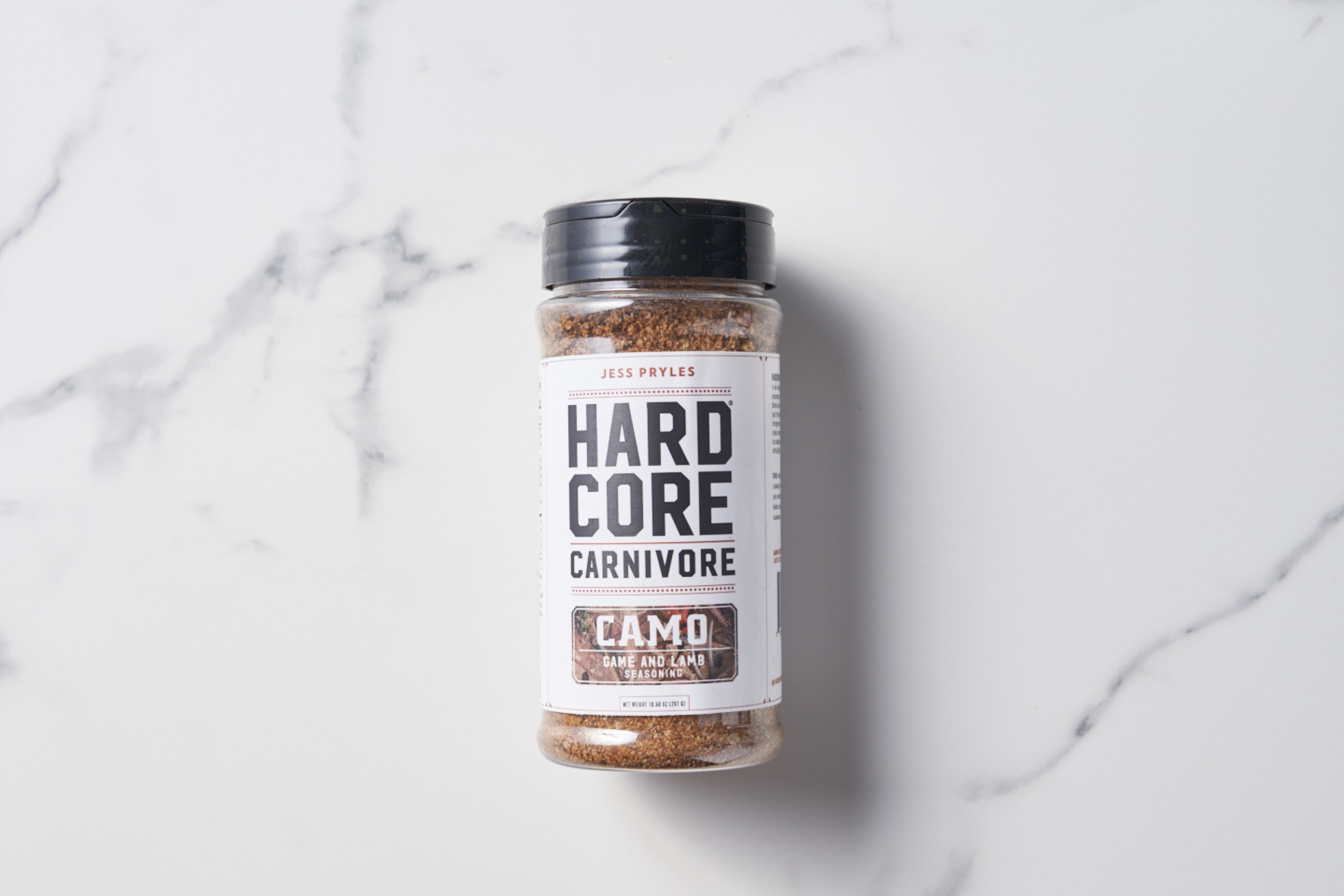 Hardcore Carnivore - CAMO Game and Lamb Seasoning (297g)
Hardcore Carnivore Camo is our wild game and lamb seasoning. It's a bolder seasoning blend with fragrant spices and just the right amount of salt, designed to complement more robust meats. Pro tip: Camo is incredible on venison but it's AMAZING on poultry, too.

Hardcore Carnivore Camo is: Gluten Free, No MSG, No artificial colors, Low GI.
Net weight : 297g
Good for: Lamb and all wild game meat
Ingredients:
 Sea Salt, Spices, Black Pepper, Dehydrated Garlic and Onion, Honey Powder (Refined Syrup, Honey), Hickory Salt (Salt, Smoke Flavor, Silicon Dioxide), and Vinegar Powder
We work with leading beef, lamb, poultry, and veal farmers to import restaurant-quality grass-fed and grain-fed meat products from the USA, Australia, South Africa, and Brazil. We create custom-made fresh burgers and sausages daily for our foodservice customers as well as portion control items. For those who love dry-aged meat, we have a state-of-the-art dry-aging facility.
Exclusive Brands to Aramtec