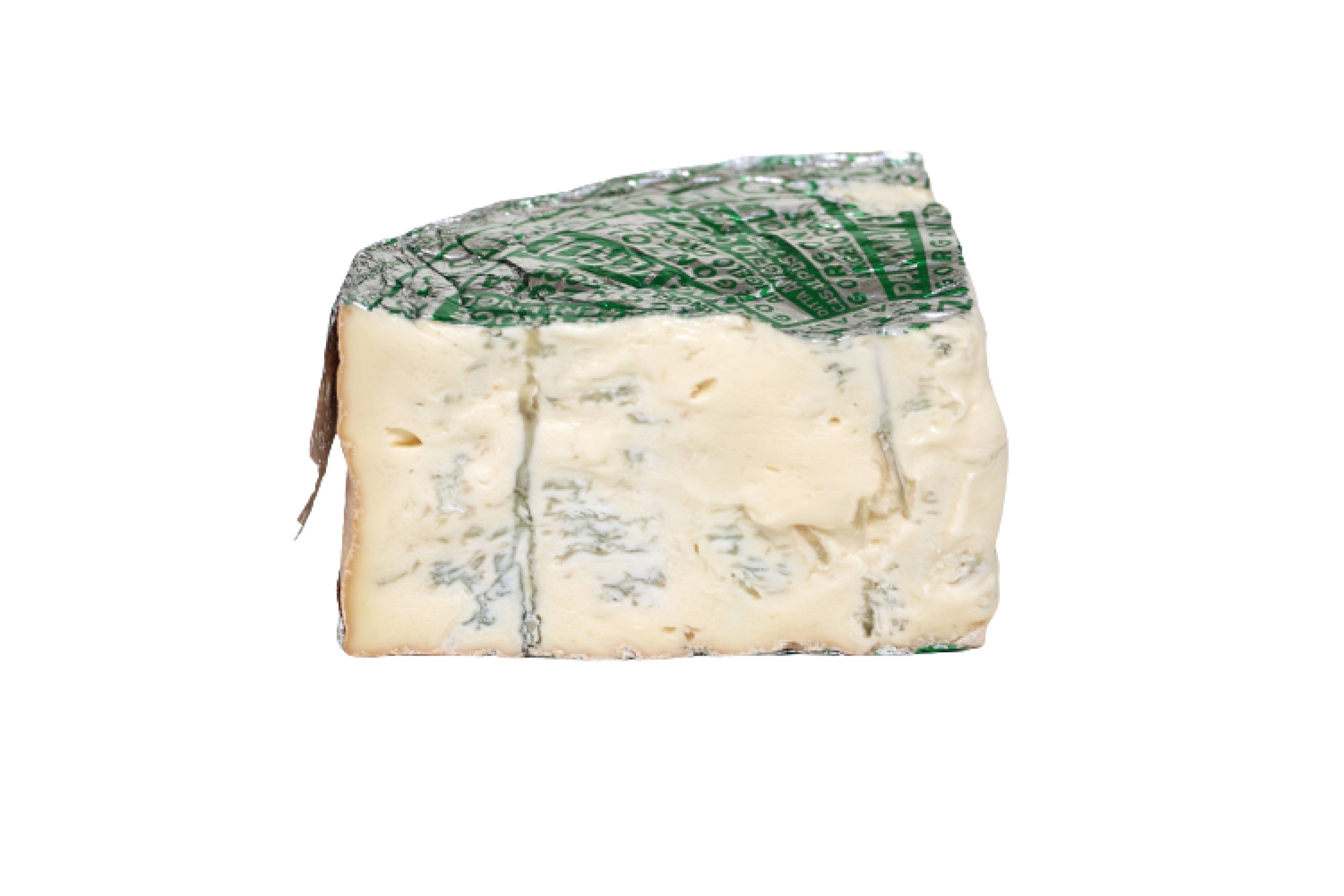 Gorgonzola - Gorgonzola Dolce à la cuillère DOP
Gorgonzola Dolce is an unbelievably creamy blue, buttery cheese made from cow milk. A cheese so soft it must be served with a spoon (à la cuillère) The Gorgonzola Dolce is a perfect blue cheese for people who are usually not fond of strong blue cheese! It is a little milder in taste, but still has all the Gorgonzola flavor and distinct blueing that we love.
La petite histoire: The history of Gorgonzola dates back to the 10th century. It is said that local producers had too much stracchino (local cow's cheese) and did not know what to do with it, so they stored it in natural caves near the Valsassina valley, near the village of Gorgonzola. After some time, the cheese became mouldy and they decided to throw it away, but soon changed their minds after tasting it. This is how Gorgonzola was born.

Our Gorgonzola Dolce is awarded DOP ("Denominazione di Origine Protetta", which means Protected Designation of Origin). The DOP mark is the highest distinction awarded by the European Union and confirms the excellence of a product and its artisanship.
Milk Type: Cow
Milk Treatment: Pasteurized
Coagulant: Animal Rennet
Location : Italy
Aramtec is one of the UAE's longest established foodservice companies. We import premium food brands and products from around the globe, supplying hotels, restaurants, airlines and other commercial F&B outlets.
Our Bakery & Pastry Partners