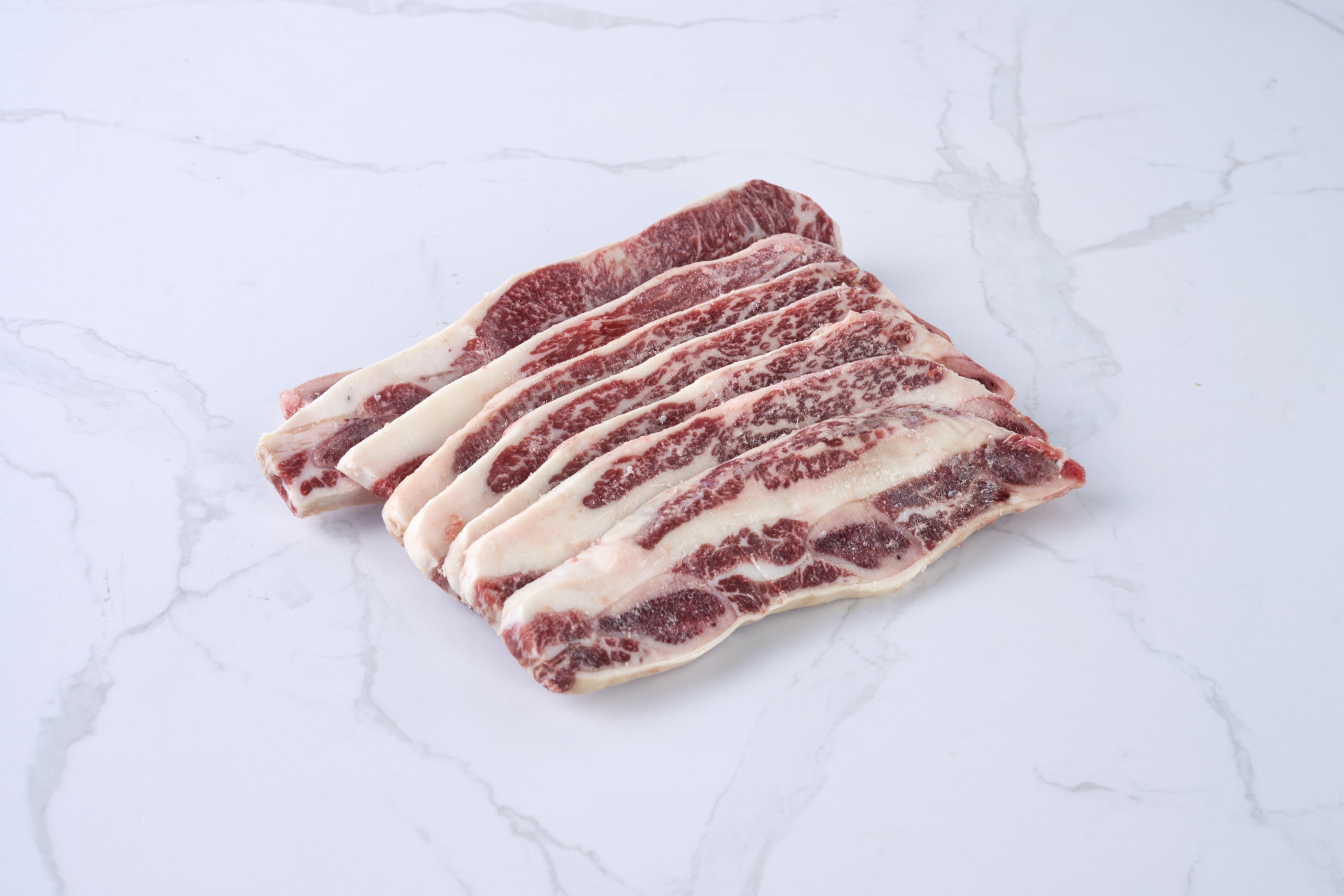 Flanken Cut Short Ribs, USDA CHOICE, U.S. - Frozen (1000g)
Flanken short ribs are sliced against the bone, rendering thin slices of meat. It is common to see this cut in Korean style BBQ. The name Flanken (German for flank) refers to the short ribs section of a cow that's been cut into smaller slices, not to be confused with an actual flank steak.
We work with leading beef, lamb, poultry, and veal farmers to import restaurant-quality grass-fed and grain-fed meat products from the USA, Australia, South Africa, and Brazil. We create custom-made fresh burgers and sausages daily for our foodservice customers as well as portion control items. For those who love dry-aged meat, we have a state-of-the-art dry-aging facility.
Exclusive Brands to Aramtec