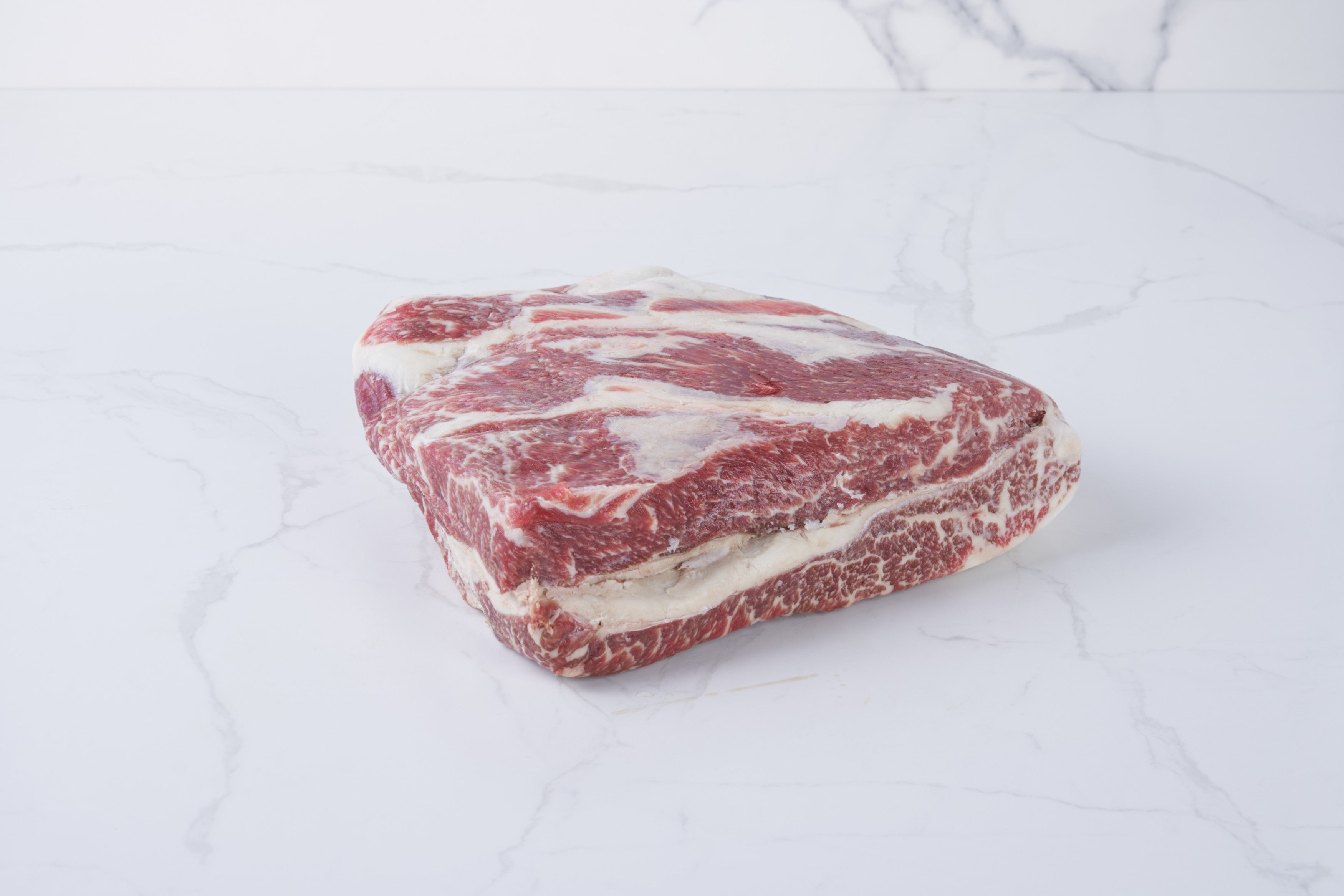 Chuck Short Ribs, Boneless, USDA CHOICE, U.S. - Frozen (Dhs 126.00/kg)
These boneless short ribs are cut from the chuck part of the animal. 
Short Rib meat is tough, which is why it has to be braised, or slow cooked, or smoked. Braising is a great method as the liquid helps them to cook through, while the fat slowly melts, leaving behind a rich sauce that's full of flavor. Short ribs will release a lot of fat during the cooking process, and you will probably want to skim some off. This can be done using a spoon while still hot.
We work with leading beef, lamb, poultry, and veal farmers to import restaurant-quality grass-fed and grain-fed meat products from the USA, Australia, South Africa, and Brazil. We create custom-made fresh burgers and sausages daily for our foodservice customers as well as portion control items. For those who love dry-aged meat, we have a state-of-the-art dry-aging facility.
Exclusive Brands to Aramtec