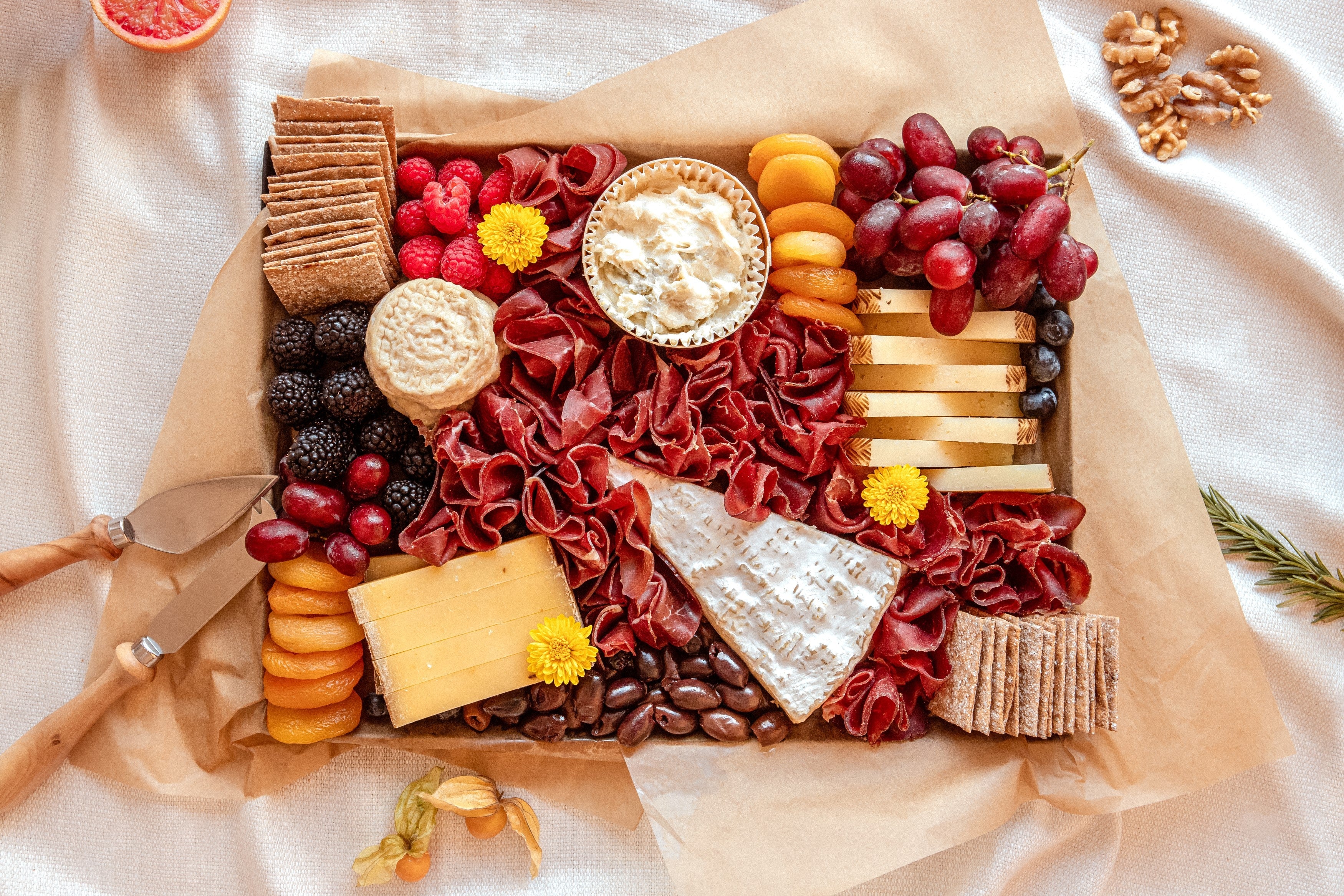 Cheese Board Le Signature (6-8 people)
Le Signature, the ultimate cheese board experience that will elevate any occasion! Indulge in a tantalizing selection of 5 exquisite cheeses, each with its unique flavor and texture, including the creamy and buttery Brie de Meaux AOP, the nutty and earthy Comté AOP, the rich and tangy Gorgonzola à la cuillère DOP, the bold and flavorful Manchego DOP, and the smooth and creamy Chabichou du Poitou AOP. With a total weight of around 1kg, this cheese board is perfect for sharing with friends and family.
This cheese board is also paired with a the flavorful Bresaola and the delicate and savory Prosciutto, together with fruits and crackers providing the perfect complement to the exquisite cheeses.
Cheese platter for 6-8 people.
*As our produce is sourced weekly and garnishes can be seasonal they are subject to availability and substitutions. Best enjoyed the day of receiving. To enjoy the cheeses at their best, remove the cheese platter from the fridge 1 hour before serving.
Aramtec is one of the UAE's longest established foodservice companies. We import premium food brands and products from around the globe, supplying hotels, restaurants, airlines and other commercial F&B outlets.
Our Bakery & Pastry Partners