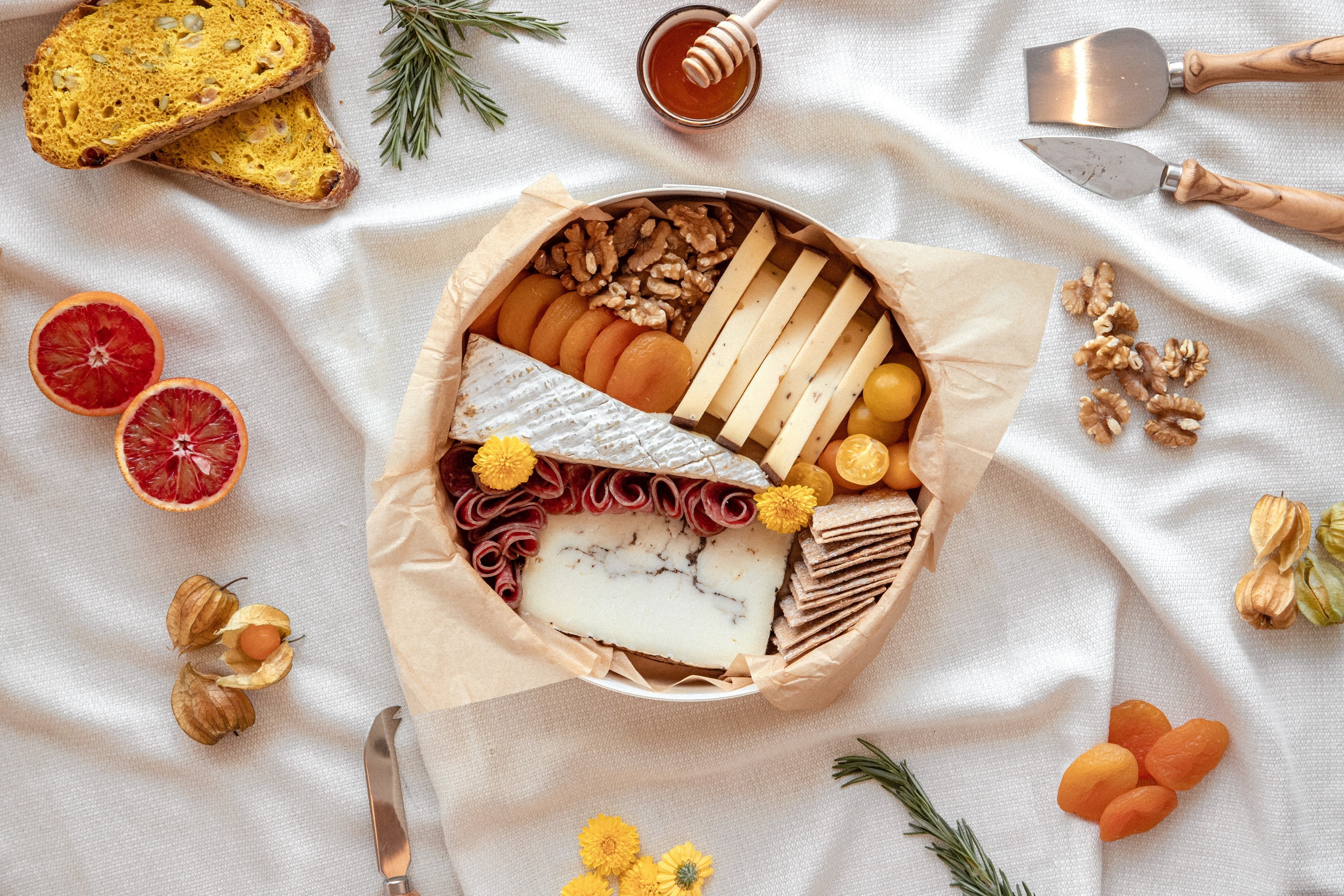 Cheese Board Le Mini Truffé (2-4 people)
Le Mini Truffé is an exquisite cheese board that has been specially crafted for truffle enthusiasts. This cheese board features three different types of truffle cheese that have been carefully selected to create a delightful flavor profile: our one and only Brie de Meaux à la Truffe, our savory Tomme de Berry à la Truffe, and our sharp Moliterno à la Truffe, for a total of 600g of cheese. Le Mini Truffé also includes our Veal Truffle Salami, which is halal and provides a savory and flavorful contrast to the cheeses. Fruits and crackers are also included on the board, adding a touch of sweetness and crunchiness to balance out the rich and savory flavors of the cheeses and salami.

Cheese platter for 2-4 people.

Le Mini Truffé without cold cuts? We can do. Please let us know in the comments section!

*As our produce is sourced weekly and garnishes can be seasonal they are subject to availability and substitutions. Best enjoyed the day of receiving. To enjoy the cheeses at their best, remove the cheese platter from the fridge 1 hour before serving.
Aramtec is one of the UAE's longest established foodservice companies. We import premium food brands and products from around the globe, supplying hotels, restaurants, airlines and other commercial F&B outlets.
Our Bakery & Pastry Partners