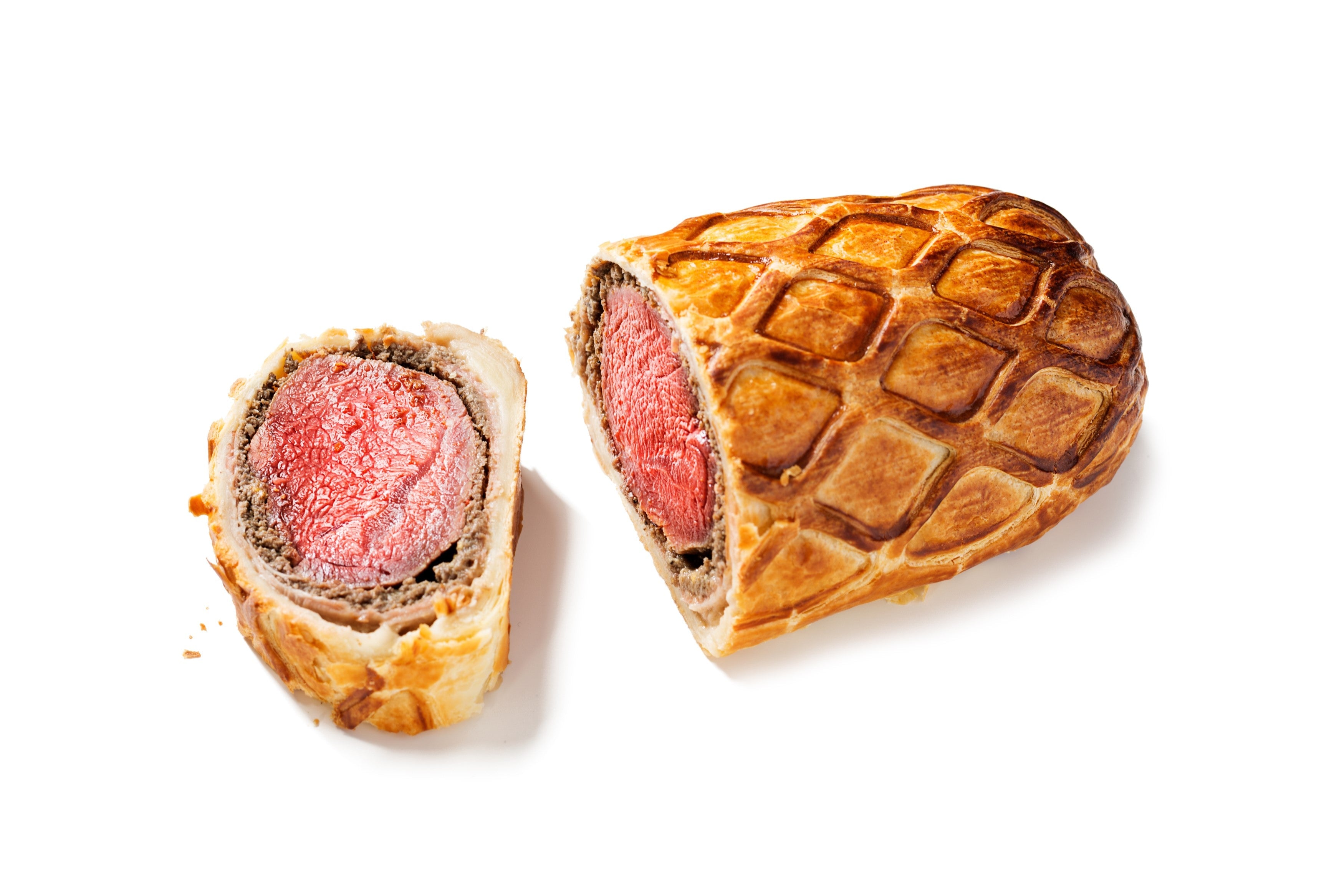 Beef Wellington
Select OPTION:
USDA PRIME Tenderloin
Our Beef Wellington is made in-house and made to order. It can be the centerpiece of a festive celebration or a delicious treat for the whole family to enjoy. We lightly sear our tenderloin before wrapping it in house made mushroom duxelles, crêpes, beef bresaola and shortcrust pastry. 
How to cook this: Pop into a pre-heated oven at 200°C for 35-45minutes depending on your preferred doneness. If you have a thermometer, here's a temperature guide: Rare 52°C(125°F), Medium Rare 57°C(135°F), Medium 63°C(155°F), Well Done 71°C(160°F).

Made with: Beef tenderloin, mushrooms, onion, garlic, beef bresaola, yellow mustard, butter, puff pastry, eggs, salt, pepper, rosemary

Aramtec is one of the UAE's longest established foodservice companies. We import premium food brands and products from around the globe, supplying hotels, restaurants, airlines and other commercial F&B outlets.
Exclusive Brands to Aramtec