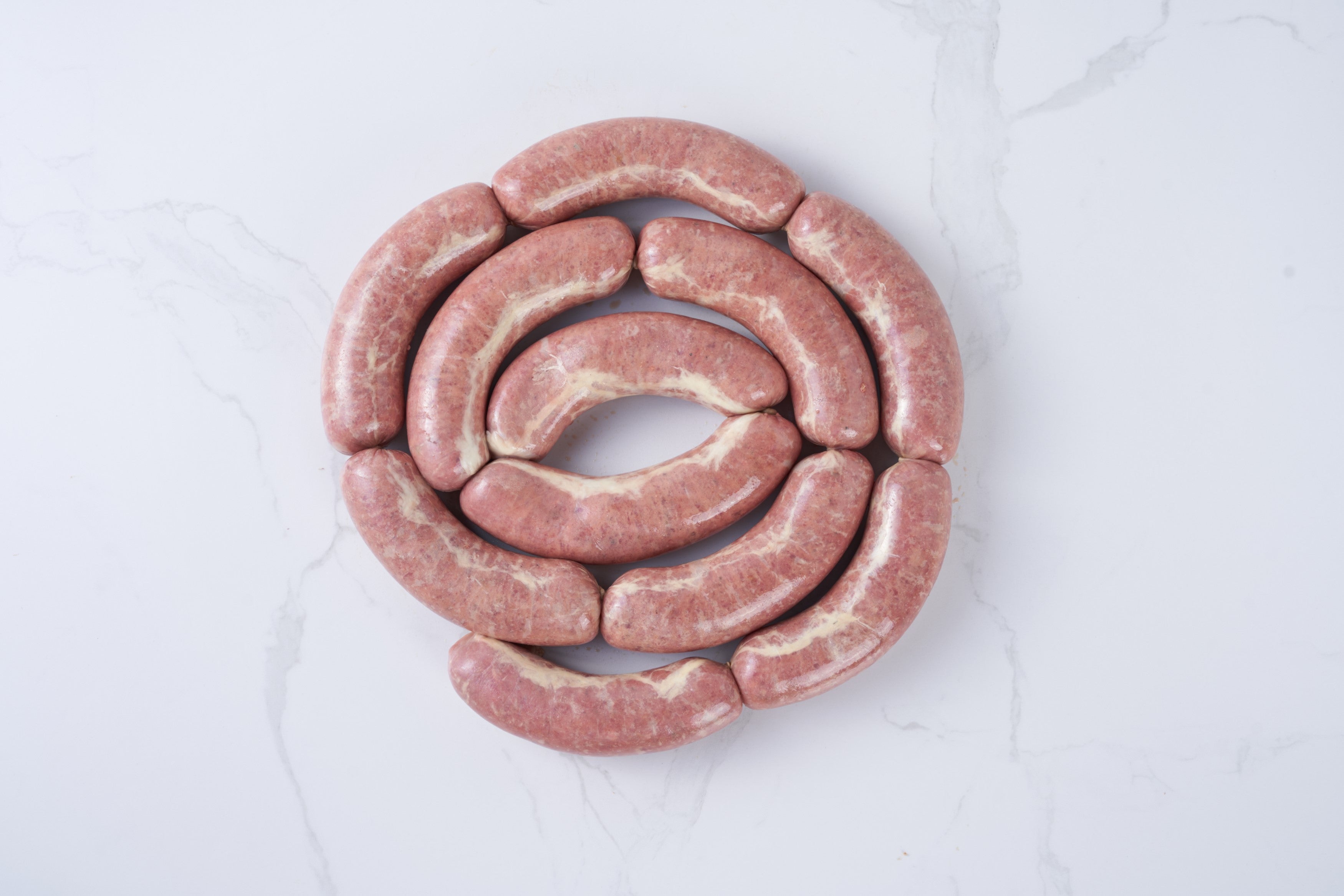 UK Style Beef Sausage
Our beef sausage is great anytime of the day. Enjoy them as a breakfast sausage with organic eggs or create your own Bangers & Mash with gravy. We make all sausages in-house without adding any preservatives. Our sausage casings are made from lamb.
Contains: 100% beef chuck, bread crumbs, sweet paprika, dried sage, mustard, salt, pepper.
We work with leading beef, lamb, poultry, and veal farmers to import restaurant-quality grass-fed and grain-fed meat products from the USA, Australia, South Africa, and Brazil. We create custom-made fresh burgers and sausages daily for our foodservice customers as well as portion control items. For those who love dry-aged meat, we have a state-of-the-art dry-aging facility.
Exclusive Brands to Aramtec