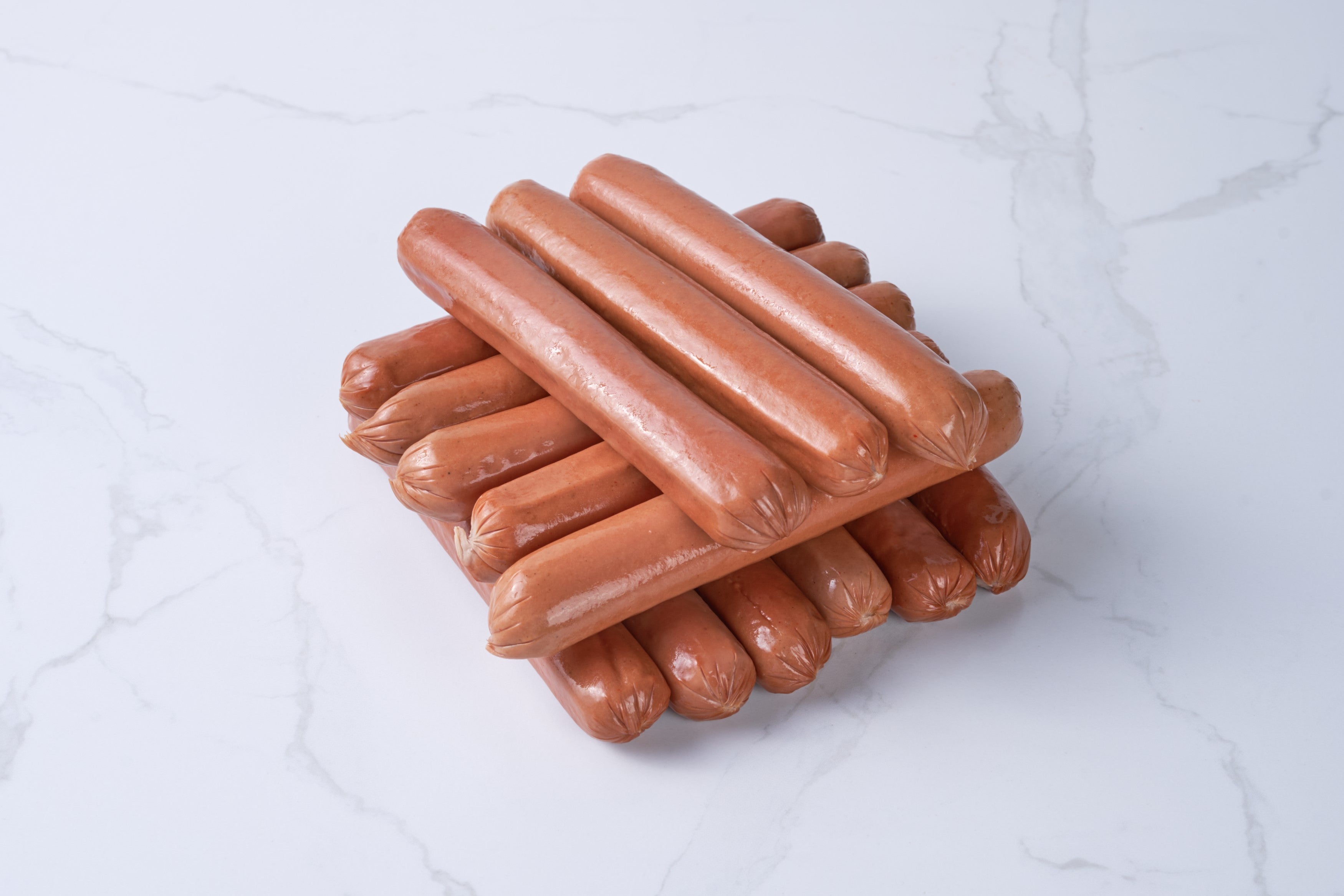 American Style Beef Hotdogs - 18cm
Hotdogs are a popular BBQ item loved by kids & big kids. Our beef dogs are made from 100% beef and are naturally wood smoked. Throw them on the BBQ and serve in a Martin's Potato bun with your favorite toppings. 
Content: 12pcs
We work with leading beef, lamb, poultry, and veal farmers to import restaurant-quality grass-fed and grain-fed meat products from the USA, Australia, South Africa, and Brazil. We create custom-made fresh burgers and sausages daily for our foodservice customers as well as portion control items. For those who love dry-aged meat, we have a state-of-the-art dry-aging facility.
Exclusive Brands to Aramtec